Prescription Skincare: Is This The Way To Flawless Skin?
If so, sign us up
12/20
Share this:
Filed under Beauty
Written by Danielle Williams
Put simply, it's a custom prescription made for you. Be it acne, fine lines, wrinkles or clogged pores, the medical team at Australia's Software will formulate a solution just for you and your skin.
Software is Australia's first custom prescription skincare subscription and the concept is pretty simple. Get your skin checked out by a skin focused doctor and then receive a customised, luxe prescription skincare product in the mail just for you.
In today's world of on-demand and customisation, it makes total sense to translate this into our skincare routines and we wanted to learn more.
We speak with Founder, Niamh Mooney about what inspired the business, how does it really work and her favourite skincare tips (of course!).
EN -
Why the prescription?
Our vision for Software is quite distinct from anything that exists in the Australian skincare industry. There are so many brands and products in the market that promise to make significant changes to people's skin but actually do very little.
Prescription skincare ingredients are more effective than anything else you can buy over the counter and it's actually proven by clinical studies.
We are only weeks old, but already we have patients come to us with photos of their skin before they started on Software and photos of their skin now; their acne has cleared, their cheeks are firmer, their pigmentation begins to fade.
It makes us so happy.
It's a really convenient process. Patients complete a survey online and upload photos of their skin. A doctor then reviews their responses and their skin.
The doctor and patient can both ask further questions before the doctor then prescribes a formula that is personalised for the patient's skin concerns. The pharmacy then compounds the formulation and sends it directly to the patient.
Patients don't have to deal with clinic waiting rooms, pay expensive dermatologist fees, or visit the pharmacy to fill their script.
EN -
How do you determine skin care categories when everyone is so different?
There are a number of factors to consider when patients book in to see a doctor through Software.
The priority is understanding their skin goal and their skin concern; whether acne, pigmentation, ageing. Then there is understanding if they have sensitive skin.
The final consideration is skin type which relates to oil production: oily, combination, normal or dry. The doctor factors in all of these considerations when they prescribe treatment for each patient.
The main skin concerns that can be treated through Software is acne and signs of ageing.
EN -
What products are included?
Each cream is formulated for the individual patient, so it's less about product and more about ingredients.
The doctor will determine which ingredients the patient needs and the appropriate strength, for the patient's skin concern. 
We have a single Software bottle and our pharmacy fills it with your own personalised formulation.
Unlike other skincare brands, our ingredients list is the largest text on our bottles – we are entirely transparent about what is in each bottle. We are proud of our ingredients and our patients deserve to know what is going on their skin.
EN -
Is this the future of skincare?
Personalised, prescription-grade skin care is the future.
There are so many products available, so many bathroom cabinets full of bottles that all promise to do different things. They are also so expensive.
If you actually dig into the ingredients list on a lot of these products you'll find that there isn't anything that will change the quality of your skin.
EN -
3 things you want women to know about skincare?
You do not need to spend large sums of money to get quality products

Prescription-grade skincare can be used by everyone; whether you have acne, pigmentation or dull skin – these ingredients are far more effective than anything you get over the counter
EN -
Favourite skin care tip?
Prescription-grade azelaic acid is life-changing, in my experience.
It reduces pigmentation, evens skin tone, brightens skin; all without side effects (for me, anyway) AND it can be used during pregnancy!
Read More From En Route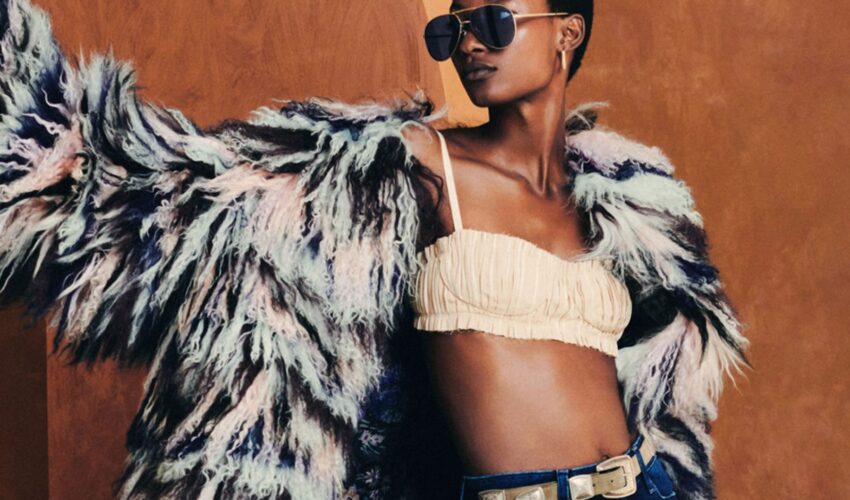 Beauty , Self , Style
06/23
come En-Route with us
Sign-up for our newsletter.
By clicking "submit", you agree to receive emails from En-Route and accept our privacy and cookie policy.