Style
The Noughties Denim Style Making Its Way Back Into Your Wardrobe
Wear them high, wear them loose
09/20
Share this:
Filed under Style
Written by Danielle Williams
A good high-rise denim style is no stranger to the fashion scene having spent some time dominating the hips of noughties style icons like Britney Spears and Paris Hilton. 
Now swap that once hip-hugging waist to a more covered alternative— being a high waisted counterpart. Pair that with a wide leg and we're revisiting a new-age reincarnation of that once iconic noughties trend ready to make its 2020 debut, care of global denim legend, Levi's.
As the name suggests, Levi's new 'high loose' denim is a high-waisted style, relaxed all the way down to the ankle giving comfort and coverage. Aside from being your new denim staple, this jean is crafted with super-soft cottonised hemp.
But why hemp you ask? Well, compared to cotton, hemp grows quicker, uses less water and leaves behind healthier soils which betters the health of our farmers and our planet. 
Being specially designed for Levi's, this new innovative hemp yarn is soft like cotton allowing you to no longer sacrifice comfort for style leaving you jean packed with style versatility. 
Ready to loosen up your look? We tapped Levi's expert, Alexander Ziebell, from Levi's ANZ Merchant Team to walk us through these uncharted style waters revealing top tips for day to night styling, essential denim care and who we might have seen rocking this style before. 
Read on for the full interview.
How do we style the High Loose jean for a day time look?
The High Loose sits high on the waist and loosens at the hips for a nice wide leg!
Either, tuck in your tee to accentuate the rise of the jeans or pair with a loose shirt untucked, to play with a loose-on-loose silhouette.
How do we style the High Loose jean for a night time look?
To mix it up at night, pair the jeans with a baby rib or second skin tee.
This contrast between the top and bottom silhouette is a fun way to feel playful and sophisticated.
If you're heading out, throw on a cropped jacket to make the outfit pop!  
Explain your day-to-day role at Levi's?
The day to day varies at any point in the season; I could be building spreadsheets, reviewing trends, organizing samples (100s of them!), executing photoshoots, to assorting and building a brand new season.
Where have we seen this style before and why is it making a comeback?
Inspired by the 70's with a hint of 00's style, the High Loose is taking the best of what's out there – think Dad meets Baggy meets High Rise – and mixing them into one must-have.
Favourite 3 celebrities who have pulled off this denim style? 
I would have to go with Kaia Gerber, Emily Ratajkowski, and Sofia Ritchie. Queens of effortless style!
Denim care: 3 things we should know.
Keep it simple: Don't wash your denim, unless you absolutely must. If you are washing them just use cold water and line dry – avoid heat.
Embrace the imperfections that come with age and give them new life – repair, alter or repurpose.
Why should we be mindful of sustainability practices in denim?
Sustainability is far more than a catchy buzzword; it needs to be woven into who you are and what you do. At Levi's® it's a part of our make up when building a collection, equally, it's what we are doing to impact the wider industry we are a part of. It's a commitment to doing the right thing for not just for us, or our customers, but the Earth we live on.
Denim relies heavily on cotton, a thirsty crop. In 2007, we completed our first lifecycle assessment of a pair of 501® jeans, and every single pair required an average of 3781 litres of water in its lifetime — making the category's water waste painfully clear.
Fast forward to today and the High Loose has made its debut in Cottonised Hemp, a hemp yarn which requires less water and land to grow, and has a carbon footprint that is 55% lower than that of regular cotton.
With roughly 91 per cent of our products being cotton-based, the sustainability of our cotton supply is so important to us, and we're committed to doing what we can to not only develop environmentally friendly ways to create the styles we know and love but also encourage our consumers to adopt care methods that use less energy and water — so we can all care for the planet, together! 
Read More From En Route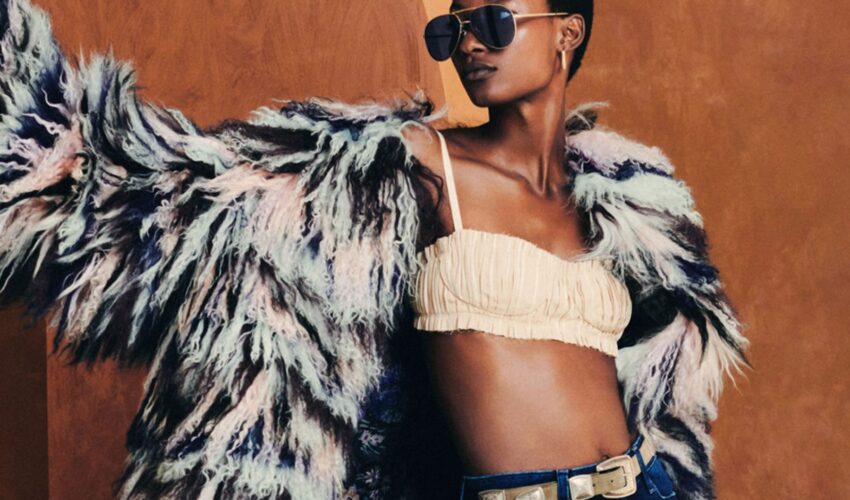 Beauty , Self , Style
06/23
come En-Route with us
Sign-up for our newsletter.
By clicking "submit", you agree to receive emails from En-Route and accept our privacy and cookie policy.