People
What This Shoe Designer Really Wants You To Know
Behind the soles of Lisa Seskin from LMS
06/20
Share this:
Filed under Office Tours
Written by Danielle Williams
Despite having come from Australian fashion royalty, Lisa Seskin— the creative mastermind behind Australian footwear label LMS the brand — dived feet first into her new role as a designer and fashion entrepreneur and we wanted to know more. 
Lisa and LMS seemingly burst out of nowhere onto the local fashion scene and has since quickly amassed a cult following, locally and internationally, counting Emma Roberts, Sincerely Jules and Rocky Barnes as fans. 
"Having started my career at Glue as a buyer, I understood the industry and had first-hand experience working behind-the-scenes of a brand" says, Lisa. "Beyond Her (the label) was really when I had the chance to oversee a brand in its entirety; I helped concept the collection in partnership with the designer. This gave me the confidence to make design decisions and through our hard work, we made (Beyond Her) the number one most successful brand at Glue at one stage," adds, Lisa. 
It's this combination of past career experience and Lisa's unknowing passion for design that paved the way for the creation of LMS; an unapologetic hybrid breed of comfort and style.
"I knew I wanted to create a direct to consumer brand with a cult following. 
It's really important for me to stay accessible and open as a designer. I really want customers to know it's me behind the brand and I welcome DM's and website live chat. I really love being on the shop floor so customers can speak to me and get direct feedback as well as get the chance to chat about future collections." 
EN -
How did you come up with the brand?
"I had no idea what I was doing. I was already working with my factory and they were pressing me for a logo — and me being completely computer illiterate, went with my initials, LMS for Lisa Mandy Saskin and it stuck.
I choose colours that really resonated with me. I've always loved Glossier's pink and I felt red made a great statement, so these are the hero colours for LMS. 
Now looking back I see that you're never going to have the perfect product, so I really found my way through a lot of trial and error."
EN -
Where do you find your design inspiration?
"I do a LOT of Instagram stalking.
Vintage markets are my go-to for fabric and texture inspiration and the LA markets are an endless source." 
EN -
What do you really want people to know about you?
"I really do want people to know it's me behind the brand.
I'm a small, female-founded business and it's important to not become a big brand with that impersonal feeling.
Customers want to see the hard work someone has invested in a brand."
EN -
Let's get into the hard questions. Do you prefer heels or flats?
"I need to always feel dressed up, so a Kitten Heel always!
I can't do sneakers.
My favourite thing is to get dressed up on a Saturday night and I'd just feel daggy without heels."
EN -
If you had to choose a favourite LMS colour, pink or red?
"Red, absolutely. Red can be feminine and androgynous. 
I have to be in the mood for pink and I can't always take myself seriously in pink."
"Always an open toe, but make sure you have a pedicure!"
EN -
Best advice when breaking in a new shoe?
"Throw on thick socks and wear your shoes around the house, be persistent! 
After this, it will all be worth it."
EN -
What is the best advice someone has ever given you?
"You don't always have to go to market with the perfect product and brand. If you aim for this, you will never launch.
You need to grow and evolve as you go and change based on customer feedback.
One of my favourite quotes was from Gary Vee and he said: "If you're not embarrassed by the first version of your brand, you're not doing it right."
EN -
Tells us a secret about yourself?
"I hate being alone!
I am such an extrovert and I have to be around people all the time, I really enjoy it."
LMS
The Sara
$220.00
LMS
The Sara
$220.00
LMS
The Sara
$220.00
LMS
The Susie
$300.00
LMS
The Susie
$300.00
LMS
The Susie
$300.00
LMS
The Susie
$300.00
EN -
What made you choose a physical store space in this digital age?
"Often I find when you order clothes online, you can make them work, you just can't do this with shoes.
Customers really do still want that in-store experience where they can come in and experience the brand and I wanted to provide that."
EN -
Tell us, any future trends on the horizon we should be looking out for?
"We all seem to be more conscious of comfort. Back in the day we all wore heels and just dealt with the pain. Now people want comfort and trends in one. 
It's a hard task to find both, but I really see the Kitten Heel trend here to stay."
EN -
Lastly, what would be your death row meal?
"This is a hard one, I love food!
It would be a combination of seafood pasta with a side of McDonalds fries, a glass of red wine and water."
LMS
The Charlie
$180.00
LMS
The Charlie
$180.00
LMS
The Charlie
$180.00
LMS
The Hannah
$220.00
LMS
The Hannah
$220.00
LMS
The Gabi
$220.00
LMS
The Gabi
$220.00
LMS
The Gabi
$220.00
LMS
The Gabi
$220.00
Read More From En Route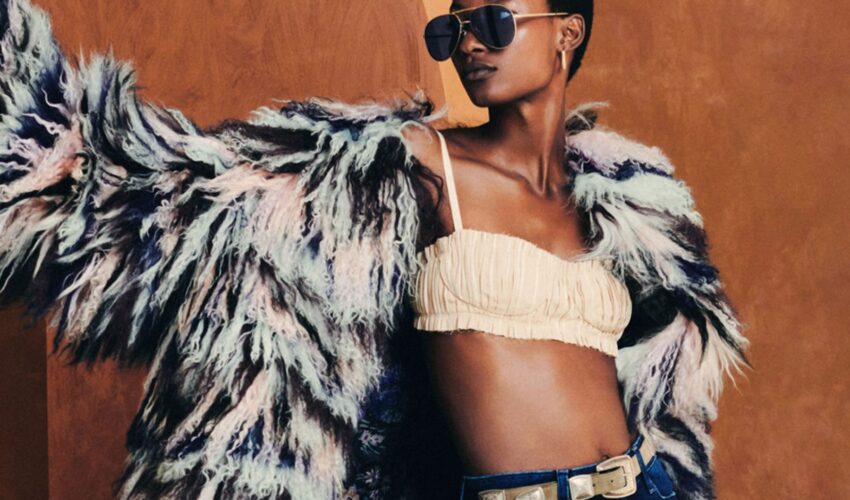 Beauty , Self , Style
06/23
come En-Route with us
Sign-up for our newsletter.
By clicking "submit", you agree to receive emails from En-Route and accept our privacy and cookie policy.