Beauty
Why Does Your Hair Brush Matter?
This is also a reminder to brush your hair
05/20
Share this:
Filed under Beauty
Written by Vira Anekboonyapirom
When was the last time you brushed your hair? Maybe it was when you've passed the stage of combing with your fingers, or perhaps you've just ignored all the knots and instead wrapped it in a high-bun (day-5 hair anyone?). What about when it comes time to wash your hair, do you find yourself mindlessly grabbing that brush you bought on sale to tear through the beehive you've created?
If you're spending copious amounts of money on hair products but don't use the right brush, you may as well be washing your money along with your hair down the drain because you're doing a lot more damage than you think. 
Your brush matters!
I chat with Evo's stylist and creative director, Lauren McCowan and Aveda's Educator, Mathew Wickham about why choosing the right brush for your hair type is so important. 
No one wants a brush doing unnecessary damage
How does choosing the wrong brush for your hair type affect your hair?
Lauren tells us, "Choosing the wrong brush can stretch the hair, cause frizz and worst-case contribute to breakage of the hair shaft."
Picking the right brush for your hair type is very important, especially if you wish to style your hair at home as it can make your life that little bit easier and "More effective without compromising the quality of your hair, no one wants a brush doing unnecessary damage," adds Lauren.
FINE HAIR
Unlike thick hair, those with fine hair need a brush with bristles that can glide through easily for everyday use. As fine hair lacks core strength and structure "boar bristle brushes are amazing for fine hair… a good detangling brush is key for minimal stretching and breakage when wet like a vent brush," adds Lauren.
For styling, Lauren recommends the "bradford from Evo, bradford's mixed bristle brush will style, add shine and volume without too much tension. For volume, bruce round brushes from Evo are pure bristle and will add lift and shine with maximum volume."
EVO
bradford
$50.00
EVO
bruce 28
$45.00
Christophe Robin
Boar Bristle Detangling Hairbrush
$106.00
Moroccanoil
Boar Bristle Classic Paddle Brush
$72.00
Kevin.Murphy
Smoothing.Brush
$59.95
CURLY HAIR
Depending on your curl type, using your hands as much as you can is best for detangling and to clump curls together. Lauren mentions to try and "Refrain from brushes with lots of bristles –  they can very easily stretch the curl out and then snap it back which will cause a lot of frizz."
Lauren's recommendation would be to use "A strong wide-tooth comb such as roy from Evo as they are strong so won't bend, while the teeth are pointed with a decent gap to detangle and smooth curls without stretching it."
EVO
roy wide tooth comb
$18.00
Kevin.murphy
texture comb
$19.95
Janeke
Silver Large Wide Tooth Comb
$30.00
Mason Pearson
rake comb
$39.95
Macadamia Natural Oil
Luxurious Oil Infused Comb
$8.75
THICK HAIR
When styling thick hair, you need to be able to stretch and control it. "A paddle brush is the easiest tool to get thick hair to dry quickly before heat styling with another tool," recommends Lauren.
"A great balanced brush for stretching and detangling the hair while styling is pete the paddle brush by Evo. It has a soft pad on the base and won't overwork the hair shaft. For blow-drying movement into the hair, go for spike by Evo as the mixed bristle round brush is essential," adds Lauren. 
Mathew from Aveda recommends Aveda's Wood Paddle Brushes "They're an all-rounder and all hair types can benefit from this brush. It is great for styling, gently removing tangles, self-massage and helping you blow-dry." 
Aveda
Wooden Paddle Brush
$50.00
aveda
wooden mini paddle brush
$40.00
Evo
pete
$45.00
Evo
spike 28
$55.00
evo
spike 38
$60.00
DAMAGED HAIR
"It is essential to have a gentle brush when working with damaged hair," explains Lauren.
"Wet brushes are ideal for dry styling damaged hair gently as the bristles and the pad move with the hair so give a good balance of control and detangling ability. Once the hair is dry a bristle round brush is perfect for finishing the blowdry as it will help seal the cuticle and add shine," tells Lauren.  But make sure you use gentle heat so you don't overdry the hair!"
Mathew adds "Healthy hair is rooted in a healthy scalp. Aveda's Pramasana Exfoliating Scalp Brush is suited for all hair types and most scalp types. Only very sensitive scalps should avoid this. The Pramasana brush is inspired by the ayurvedic practise of dry brushing, the scalp brush is designed to gently exfoliate and stimulate circulation to the scalp."
Aveda
pramasana™ exfoliating scalp brush
$50.00
The Wet Brush
Detangling Brush
$16.95
Evo
bruce 28
$45.00
Tangle Teezer
The Wet Detangler Pink
$21.95
Tangle Teezer
Original
$21.95
Read More From En Route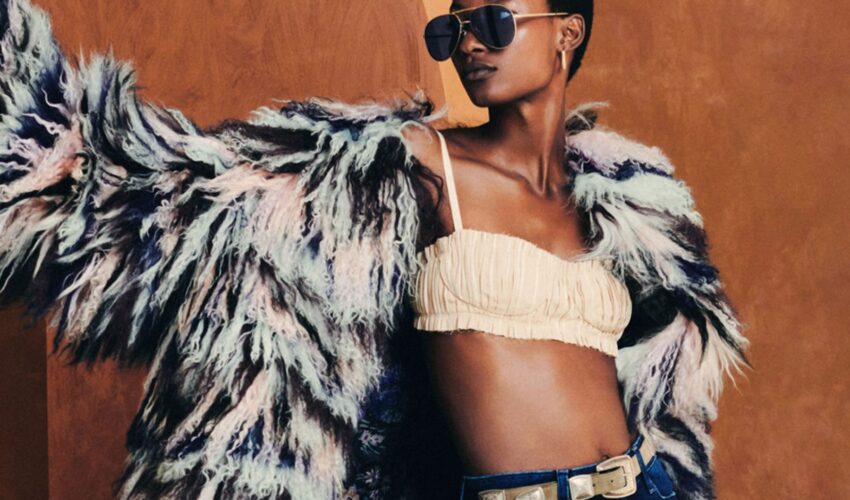 Beauty , Self , Style
06/23
come En-Route with us
Sign-up for our newsletter.
By clicking "submit", you agree to receive emails from En-Route and accept our privacy and cookie policy.