Wellness
Everything You Need For A Healthier You This Month
The FERMIO solution
09/21
Share this:
Filed under Beauty
Written by Vira Anekboonyapirom
Not sure about you, but we've been living a Renaissance dream since the start of lockdown. This means, baked goods, wine, lots of wine, lounging and takeaway to numb the pain of what's been the longest lockdown Sydney has ever endured.
With Freedom Day just around the corner, we've realised a hot girl summer is far from reach if we don't do something about our current lockdown habits. Just less than a month to go till D-Day, there's no better time than now to reset and start working on some healthier habits by putting those lockdown habits in check.
Here to help us kick start a healthier you is FERMIO. FERMIO is an Australian wellness company founded by a team of Pharmacists, Biochemists, Food Analytical Scientists, Formulation and Manufacturing experts. So we're pretty darn sure we're in the right hands for a spring cleanse.
FERMIO NUTRITIONAL CLEANSE
The plant based Nutritional Cleanse combines 88 triple-fermented whole foods rich in gut-friendly nutrients, microbiome-friendly prebiotics and naturally active antioxidants to gently cleanse and balance digestive wellness.
Beauty is an inside job and when we feel good, our skin glows, we have more energy and everything just feels right.
The Benefits
Eliminate digestive waste
Reduce bloating
Increase resiliance of microbiome
Restore bowel regularity
Naturally elevate energy
Brighten skin complexion
The How
Designed to fit in with anyone's lifestyle for a gentle cleanse, for a 4 week cleanse, enjoy 1 shot a day for 8 consecutive days followed by 1 shot 2-3 times a week over the next 2-4 weeks.
Shake the bottle and drink on an empty stomach 30 minutes before meals. That's it. Easy right?
Of course, to complete your glow up Collagen Supplements are the ingestibles on everyones lips for beautiful glowing skin.
FERMIO COLLAGEN + CLARITY FORMULA
The formula combines premium Japanese Marine Collagen dipeptides, natural nootropics and our signature blend of 66 triple fermented whole foods for clarity from the inside and out.
The Benefits
Hydrated firm and healthy skin
Combat the visible signs of ageing
Stronger nails and healthy hair
Boosts digestive wellness
Natural nootropics to support mental clarity and calming GABA to reduce stress
Why Japanese Marine Collagen Dipeptides?
3-5 times more effective than conventional depeptides
High concentration of bioactive dipeptides
More readily absorbed for maximum bioavailability
The How
Mix one satchet in 200ml of water or juice and stir well. Enjoy one a day!
To keep your body in the best possible shape, fight off any colds with this natural anti-inflammatory formula to support your circulatory system essential for a better immune response.
FERMIO IMMUNITY + COMPLEX
A formula to amplify your wellbeing and resilience with 12 traditional Chinese herbs and 3 plant actives. This modern blend of herbs, adaptogens and plant-powered antioxidants optimises immune function and reinforce your body's defences.
The Benefits
Maintains capillary integrity and normal functioning of blood vessels
Supports respiratory system resilience and seasonal health
Facilitating recovery by increasing energy
Promotes healthy stress responses
The How
Take one to two sachets daily. Dilute with sparkling water or juice for a refreshing herbal boost.
THE GIVEAWAY
Ready to kickstart your wellness journey? Head to our Instagram page here to win all FERMIO products listed below:
8 Week (2x Pack) FERMIO Nutritional Cleanse valued at RRP$123.40
2x Pack FERMIO Collagen + Clarity valued at RRP$109.90
2x Pack FERMIO Immunity + Complex valued at RR$159.90
Total prize is valued at $393.20
Terms and conditions apply. Read here.
Read More From En Route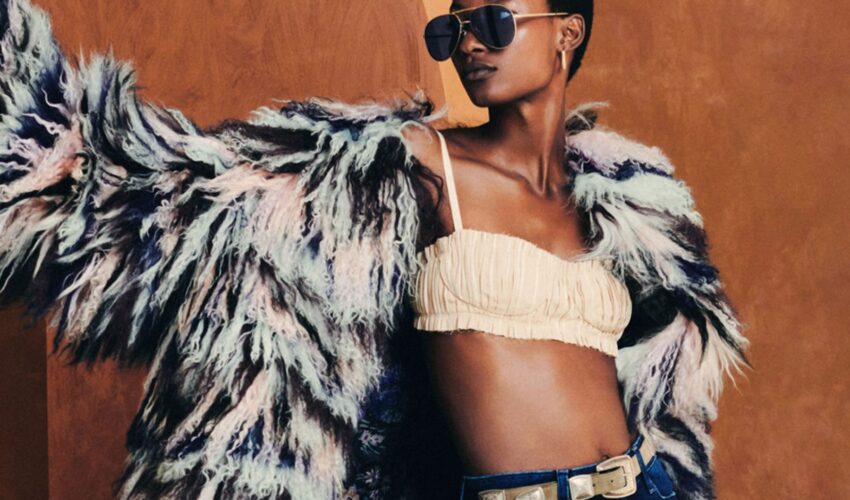 Beauty , Self , Style
06/23
come En-Route with us
Sign-up for our newsletter.
By clicking "submit", you agree to receive emails from En-Route and accept our privacy and cookie policy.