Beauty
Your Guide To Clean Beauty Brands To Know And Love
all things beauty sans the nasties
02/22
Share this:
Filed under Beauty
Written by Vira Anekboonyapirom
Thanks to the likes of Goop bringing the niche to mainstream status, by now we're sure you're well aware of the rise in clean beauty products. As consumers, we wouldn't think twice about ingesting toxic foods and our skin is no different – so naturally, beauty brands and our self-care regimes have since followed suit.
Natural, clean, organic and sustainable are all the keywords we're looking out for when trolling the internet for new skincare, but when pretty packaging and marketing campaigns sell us on bright lights and fancy frills – it can be hard to stop and read the ingredient list before adding to cart. Thanks to the help of organisations like The Green Edit and Clean + Conscious it's a lot easier for us to shop consciously and confidently. From hair care to skincare, we've compiled a list of our favourite clean beauty brands for you to shop with confidence below.
Skincare
TATA HARPER
Like most natural beauty companies founder Tata, wasn't able to find 100% natural products that were up to her impeccable standards of efficacy, quality, and purity. Naturally, she started the luxury skincare brand Tata Harper Skincare to make them for herself, and for women like her who refuse to risk their health for beauty.
Shop here
Rinascentia®
Concerned about the chemicals she was using on her family's sensitive skin, Rina began developing a range of award-winning salon-quality products that were natural and gentle.
Shop here
Vela Days
An efficacious skincare line founded on pharmaceutical medicinal cannabis. Vela Day's skincare range harnesses the power of clinical-grade, high-quality hemp extracts and oils, to create anti-inflammatory and healing products that are not only luxurious but calm and soothe your skin.
Shop here
BIOLOGI
The first clean cosmeceutical brand in the world to provide consumers with a formula that is 100% active and stable from plant phytonutrients, including pure natural Vitamin C.  The clean, undiluted range has been developed from 12 years of research and bottled without the use of any synthetic agents.
Shop here
LAMAV
A brand that embraces a holistic view of beauty, LAMAV is a certified organic skincare and ingestible supplement brand that's infused with scientifically-proven bio-actives. Blending Ayurvedic traditions with native Australian plant extracts, they're able to deliver clean products with visible results on a cellular level.
Shop here
Retreatment Botanics
A premium Australian skincare brand that has been carefully formulated with highly efficacious natural ingredients designed to nurture your skin. Being one of the first and only skincare brands that are certified palm oil free, you can be sure you're not only doing good for your skin but good for our wildlife and environment.
Shop here
TROPICOLOGY
Tropicology is inspired by the healing and restorative properties of the avocado fruit, grown and harvested in-house on their biologically sustainable farm. Sustainable farming and skincare being at the heart of Tropicology, the brand uses natural and clean formulations being mindful of the impact they have on our environment while staying cruelty-free and being COSMOS certified organic.
Shop here
RAWKANVAS
A natural and vegan skincare brand that uses natural active ingredients uncommonly used in the beauty sphere. By experimenting with powerful and effective naturally derived ingredients, the result is innovative products that work.
Shop here
Youth To The People
A family company rich in history when it comes to beauty and proudly formulated in California. Youth To The People sources extracts from their local suppliers when possible to produce vegan, cruelty-free, and clean formulations that won't cause harm to our oceans. The range abides by the EU's list of 1,300+ ingredients that are restricted for cosmetic use.
Shop here
Biossance
From the brand that created a technology to help cure malaria, it is this technology that has inspired Biossance to continue using innovative biotechnology to make a positive impact on the world through skincare. Drawing on their history of science and sustainability, Biossance creates sustainable skincare that is effective and safe without harming the environment or animals by banning over 2,000 ingredients that are known to be toxic to you and the environment.
Shop here
SELFLESS BY HYRAM
Founded by YouTube star, Hyram Yarbo in collaboration with The Inkey List is the sell-out skincare range, Selfless by Hyram.  The collab built a beauty brand that puts social impact first seeing funds used to help support the Rainforest Trust and Thirst Project. Each product is formulated mindfully to deliver visible results without excess active ingredients. Skin health and barrier protection is their top priority staying true to their science-driven cost-effective formulas.
Shop here
Edible beauty
Founded on the simple vision of skincare that's good enough to eat, Edible Beauty is transforming how "people do beauty" in a more conscious and responsibly sustainable way.
Shop here
EMMA LEWISHAM
The brand that was first to unveil its circular design model to being 100% carbon neutral, Emma Lewisham is a luxury, science-led natural skincare line backed by the highest calibre of green science and innovation in the industry. Bottle by bottle, Emma Lewisham embodies a new way of thinking, proving that scientifically backed and natural skincare can co-exist.
Shop here
QED SKINCARE
QED was formulated with the most sensitive of skin in mind, whether eczema, psoriasis or just overly oily skin, QED offers targeted skincare solutions by using clean, plant-based active ingredients. QED blends natural ingredients with non-toxic alternatives to create safe, high-performance products free of Parabens, Mineral Oils, Sulphates and Formaldehyde.
Shop here
MUKTI ORGANICS
Certified organic, the eco-luxe skincare, hair care and body care brand Mukti Organics is Australian made and owned. The range includes products that are naturally results-driven, internationally acclaimed and multi-award-winning. Formulated with clean ingredients and native Australian extracts, they are housed in environmentally sustainable packaging, cruelty-free and independently certified vegan.
Shop here
Dr Roebuck's
Growing up with eczema and dry sensitive skin, the founding twins were inspired by their physician parents' belief in using minimal ingredients for maximum results which saw them dedicated to finding a solution. Since then, the twins founded Dr Roebuck's in their honour creating formulas for each product by infusing it with pure ingredients from Australia.
Makeup
Ere Perez
Based on science and the power of plants & botanicals. Ere Perez created an innovative makeup and skincare range for consumers seeking minimal, ethical and healthy beauty. Ere Perez value simplicity and beliefs in a less-is-more philosophy with 20 years of experience making them trusted leaders in delivering clean beauty.
Shop here
Westman Atelier
Westman Atelier is a clean, conscious and cool beauty line by celeb-approved makeup artist Gucci Westman. The botanical-powered makeup range is formulated with skin-loving ingredients that you can effortlessly use to create a fresh radiant complexion. Discover buttery foundations, blushes, bronzers and radiant highlighters encased in their sleek matte-metal sticks and compacts.
Shop here
Milk Makeup
An all-inclusive clean makeup brand, Milk Makeup's product philosophy is simple – good ingredients that turn into effective formulas. The 100% vegan, cruelty-free, and paraben-free brand is inspired by their city (NY), community, and culture, championing beauty for all.
Shop here
KOSAS
Created for "Skincare Freaks", Kosas was founded in 2015 offering quick, easy makeup solutions that work and double as skincare. Formulated with clean ingredients, Kosas continues to test and innovate until their products push the boundaries to ensure clean and nourishing ingredients bring real skincare benefits.
Shop here
BITE BEAUTY
Making clean beauty less "beige", Bite Beauty promises to not release just any formula but ensure licensed toxicologists review all their ingredients until the final product to ensure safe, allergen-free and efficacious products.
Shop here
RMS BEAUTY
Setting the standard for clean ingredients since 2009. RMS Beauty understands that not all clean beauty is the same, bottling their formulas up with living ingredients by bringing the energy of raw, food-grade, organic, wildcrafted and natural ingredients to your skin. Founder, Rose-Marie Swift, is an institution in the fashion world that pioneered the clean beauty movement.
Shop here
HAIR CARE
BRIOGEO
Founded by Nancy Twine to develop a performance-driven and naturally-based haircare brand. Enter, Briogeo a brand that is taking it back to basics with a texture-specific product offering for all hair types with the belief that we should be treating our hair the same way we treat our skin.
Shop here
ALTERNA
Recently releasing their clean vegan range, My Hair My Canvas by Alterna, a leader in the world of luxury haircare since 1997. Alterna stands for purity and innovation, without compromising either one. The My Hair My Canvas range is made with pure, sustainable and active botanical ingredients, the potent blends are proven to visibly transform strands after just one use and restore hair fibre for healthier, more youthful-looking hair.
Shop here
RAHUA
Known for their pure ingredients and unparalleled performance, Rahua would not be available today if not for a renowned hairstylist and colourist from New York City visiting the Amazon rainforest as an environmentalist. Dedicated to creating luxurious beauty products with the cleanest ingredients, Rahua powered by Rahua oil is continually inspired by plants and the gift of nature.
Shop here
KYN
KYN was born with the aim to create an accessible high-quality haircare range that works on every hair type through simple formulations. By identifying the common ingredients that can damage your scalp and hair follicles, KYN has produced a range free from nasties.
Shop here
Fragrance
Recreation Bondi Beach
Ditching all toxic chemicals and ensuring their perfumes are created without endocrine-disrupting ingredients and harmful synthetics, Recreation Bondi Beach bottles organic, ethically-sourced, vegan and cruelty-free natural fragrances.
Shop here
ORB OILS
A clean bespoke oil fragrance brand locally made in Melbourne. ORB Oil's line of fragrance oils are genderless, vegan and made from recycled packaging.
Shop here
ROEMY
High-quality fragrances that are long-wearing and sophisticated excluding harmful chemicals and ingredients.
Shop here
Read More From En Route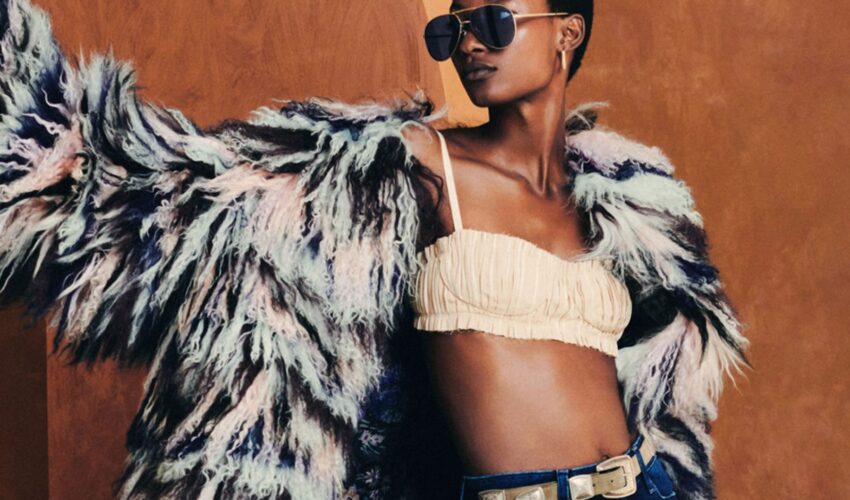 Beauty , Self , Style
06/23
come En-Route with us
Sign-up for our newsletter.
By clicking "submit", you agree to receive emails from En-Route and accept our privacy and cookie policy.