Culture
11 Reasons To Visit Tasmania This Off Season
Your recipe to a Tasmanian winter getaway
06/21
Share this:
Filed under Culture
Written by Jo Hombsch
The tiny island of Tasmania celebrates when the cold winter snaps. It's a time when locals feast harder, dance longer, and embrace the wilderness that defines them. Winter really is their best-kept secret, a time when the island comes alive and one of the many reasons to go down under.  
It's hard to disregard Tasmania as one of the leaders in the culinary scene, they're just as much a culinary-obsessed state as Sydney and Melbourne. Restaurants pair local produce with globally ranked wines that will send most of us into a salivating spin. Aside from ticking the long list of award-winning restaurants, you can find yourself rummaging for truffles, shucking oysters, and feasting on-farm and ocean-fresh produce. 
For those who like the adventurous side of things, come prepared with all the gear for a hike up snow-capped mountains or immerse yourself in out-of-the-box experiences of dimly lit tours through Tasmania's harsh history. 
The Off-Season is a time to embrace all that Tasmania has to offer, calling down mainlanders to lose their inhibitions and experience Tasmania the way the locals do. "Some people see winter as a time to hibernate and wait for the cooler season to end. We're inviting Australians to get off the couch and embrace a wintery holiday in Tasmania," Tourism Tasmania CEO John Fitzgerald tells us. 
Winter is Tasmania's best-kept secret, it's a time when the island comes alive.
Every day I'm trufflin'
Quite often called 'black gold' or 'diamonds in the kitchen', Black Truffles need no introduction. It's highly unlikely that you haven't already been accustomed to truffle anything, from truffle pasta, cheese to salt or a personal favourite of mine, fresh truffle cheese toasties.
As soon as mid-Autumn hits, it's game on for truffle season, and with that, comes a celebration of the most-treasured winter black truffle.
Each year Still Water celebrates these exotic fungi that thrive in Tasmania. Stillwater Seven invites you to enjoy a three-night celebration of the finer things in life, featuring a truffle hunt, Tassie wine, and a truffle-inspired dining experience.
Recipe to Tasmania's warmth
Imagine yourself lounging by the warm crackling fire on a winter's day, what's missing from the picture is, of course, a glass of red or tumbler of whiskey. Where ever you are in Tasmania, a cellar door or a distillery isn't far from reach. Cozy up and stay inside or take in the star-covered evenings by an open fire and experience one of the many family-run wineries and distilleries the island has to offer.
Visit MONA
Escape the chill at The Museum of Old and New Art in Hobart, MONA continues to push the art envelope with its provocative and confronting exhibits. Local owner, David Walsh, describes the thought-provoking collection of art as a "Subversive adult Disneyland."
The food and bar scene that will send you into a salivating spin
For some time, Tasmania has built a well-deserved reputation for great produce and cool climate wines.
From fine dining to casual beach shacks you'll find curated menus featuring fresh Tasmanian produce that will send you into a salivating spin. It's a non-negotiable to make time for long lunches that end late into the afternoon.
Accommodation offering bucket list experiences
You'll soon discover that Tasmania has no shortage of hotels and Airbnb's that offer boutique feels edging on a bucket list experience. You'll find stays that capture the beauty of Tasmania's wilderness, the history, cutting-edge contemporary accommodation, and a pure taste of luxury.
Get ready to be spoilt for choice when looking for accommodation.
The Islands
Hop on a short flight out of Tasmania to unwind on Flinders or King Island, both equally untouched and pristine. From the moment you step of the flight, you'll feel worlds away from reality.
Both islands offer immensely different travel experiences, King Island will showcase the decadent Tasmanian produce while Flinders Island is for the adventure and thrill-seeker.
Barley Silo stargazing
Go dark sky stargazing in the new observatory at McHenry Distillery. Peer into galaxies beyond the Milky Way, if you're in luck, you'll see the Aurora while learning about the secrets of the winter night sky. Settle into the evening and watch the fire flicker from your cabin enjoying a glass or two of McHenry Whiskey.
Sarah Island lantern tour
The nighttime Lantern Tour of Sarah Island is for the brave. Tales of fear and dread are brought to life in the dimly lit, blustery island full of dark convict history. You'll be lead around Tasmania's harshest convict settlement, listening to the fascinating past that lies seemingly in the middle of nowhere!
Drift away in a floating sauna
In the top northeast corner of Tasmania, you'll find Floating Sauna Lake Derby. The Nordic-style hot-cold therapy immersed in the wilderness is a must-add to your list.
Gaze out the wall-length window to find breathtaking views across Lake Derby, the surrounding bushland, and rolling hills. Take your pick between sweating it out in the wood fire sauna or plunge into the icy cold waters of the picturesque lake for a full experience.
A dark arts festival
Hobart's mid-winter dark arts festival, Dark Mofo returns to our calendar after a year of hiatus. The four-day long weekend celebrates the darkness of the winter solstice and a culmination of all the wildest spirits in the music and arts from Australia and around the world.
The line-up events will feature work from artists around the world including Brazil, France, Germany, Japan, Kuwait, Russia, Sri Lanka, and the UK, along with a series of world premieres and Australian exclusives.
Warm your way up through snow-capped mountains
Beyond the culinary and cultural affair in the cities, an untapped and pristine landscape awaits. Tasmania offers exploration unlike any other, the island's National Parks are a global hit list for hikers, if this is you, we invite you to warm your way up through the snow-capped mountains this Off Season.
Read More From En Route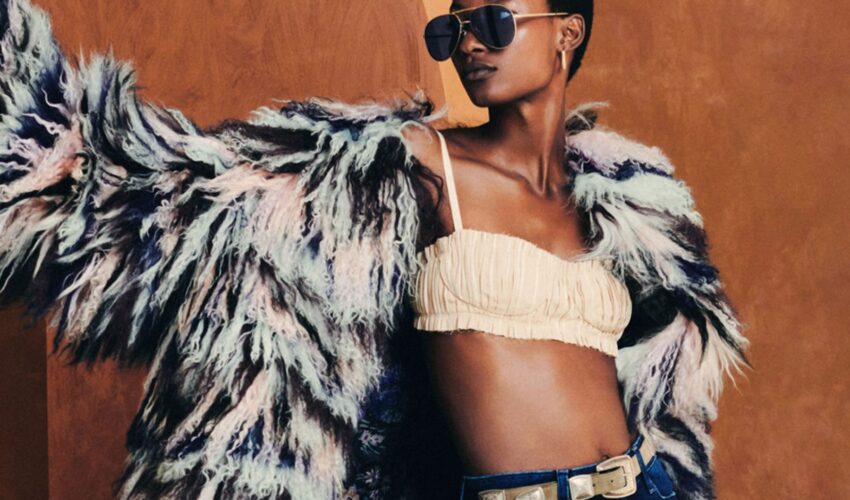 Beauty , Self , Style
06/23
come En-Route with us
Sign-up for our newsletter.
By clicking "submit", you agree to receive emails from En-Route and accept our privacy and cookie policy.