Drinks
14 Best New Pre-Mixed Drinks To Pack In Your Esky This Australia Day
Here's our top picks
01/22
Share this:
Filed under Culture
Written by Jo Hombsch
From seltzers to infused spirits and wellness spritzers, to ready to pour pre-made cocktail mixers and a diverse range of aperitif's that have suddenly become bar cart essentials the drink market have become more thirst-quenching than ever.
Canned drinks are also getting better looking and healthier, taking a look at the drinks aisle we're treated to almost every flavour and botanical all packaged up into a cute instagrammable can.
Here are 13 of our top picks of new refreshing, bubbly and even creamy drinks to give a go if you're looking to ditch the bottle of wine from time to time.
Grapefruit Aperitif
Pampelle
Price: $33.20
Get the South of France taste and the laid back Mediterranean lifestyle in a glass with Pampelle Grapefruit Aperitif. This summer, Pampelle's Aperitif is a bar cart essential and the world's first Ruby Red Grapefruit aperitif.
With only 15% ABV, you can indulge in a Pampelle Tonic, Spritz, Rosé or Negroni guilt-free at your next afternoon soirée.
Available at Dan Murphy's for $34.99
Sparkling Margarita Seltzer
OK!
Price: $24.00
This might be the best ready to drink on the planet. Bringing together the most delicious cocktail on earth, the margarita with a soda, from the best bar in Australia, Cantina Ok!
Enter, OK!'s Sparkling Margarita Seltzer, using only natural ingredients, fresh fruit and hand-imported mezcal.
Available at P & V Merchants for $24.00
Organic Vodka Soda Blackberry
Belvedere
Price: $$29.99
Belvedere has made its first jump into the RTD category with the launch of Belvedere Infusions. They're a Summer in a can, or should we say a Belvedere Vodka with organic fruits, botanicals and sparkling water in a can (try saying that 10 times).
It's a summer drink for those looking to make mindful drink choices. They're organic and they contain no sugar, no artificial flavour or preservatives with less than 83 calories per can. You have a choice of three flavours in the range, our pick is the Blackberry & Lemongrass with a hint of sage.
Available at Dan Murphy's for $29.99
Wild Raspberry Tonic Water
Fever-Tree
Price: $4.99 each
Add one part gin and three parts Fever-Tree Wild Raspberry Tonic water to a glass and you have the ultimate splash of flavour (and colour) to your next summer affair.
This vibrant pink tonic water is crafted with naturally sourced ingredients and no artificial sweeteners, for a naturally fruity twist on your G&T.
Available at BoozeBud for $4.99 each
MINT & WATERMELON
Sorted
Price: $3.50 per can
After a refreshing, fizzy and healthy drink in a can? Then Sorted is the drink for you. Sorted's new prebiotic fizzy drink range is more like a wellness sparkling water. They're vegan-friendly, gluten-free, packed with 7g of healthy fibre and help maintain a healthy gut microbiome without compromising on delicious flavour.
The range of three gives a nod to nostalgic flavours, with our favourite being the Watermelon & Mint.
Available at The Good Seed for $3.50 a can
THE EVERLEIGH BOTTLING CO.
Bellini
Price: $$18.95 - 4pack
Whoever said 'no booze was no fun' was lying. The Everleigh Bottling Co. have launched their first-ever non-alcoholic cocktail that can be enjoyed anywhere, anytime, simply chill and serve.
The Bellini is the Everleigh Bottling Co.'s non-alcoholic twist on an Italian classic, mixed using peach purée, grape juice, verjuice, natural flavours and salt to create a sophisticated sparkling cocktail that is refreshing and expertly balanced.
Available at The Everleigh Bottling Co. for $18.95
Summer '21 Trio Pack
Maybe Sammy
Price: $From $54.00
Maybe Sammy Cocktails has launched three new bottled cocktails to bring their signature Maybe Sammy flair right into your home. Or the park. Or someone else's home.
With three more premium, ready-to-pour bottled cocktails to play with – Italian Dirty Martini, Café Tropical and Old Fashioned.
Available at Maybe Sammy for 100mL individual serves $18, a 500mL bottle $69.
Passionfruit
Estamos
Price: $39.00
ESTAMOS is a guilt-free marg mix, free of preservatives, added sugars and sweeteners. Just add their mixers with tequila over ice and you have yourself a fresh margarita.
With Estamos releasing a new passionfruit flavour, you can basically enjoy summer in a bottle. Each bottle makes 12 margaritas so there will be more than enough Margi's to go around.
Available at Estamos for $39.00
Mojito
Bacardi
Price: $21.95
Another summer in a can. Pack this one in your esky and you're more than halfway to the beach or that private island we all dream of. Bacardi has conveniently packaged up their popular rum-based drink along with lime, sugar and mint into a mint green can for us to enjoy where ever we please this Australia Day.
Available from Dan Murphy's for $24.95
& Passionfruit
Vodka Soda
Price: $25.99
One of the first in the canned drink game, Ampersand Project disrupted the industry with their minimalistic yet delicious range of beverages. They've added another flavour to their ever-growing range of vodka and gin canned drinks.
We welcome Vodka Soda & Passionfruit, a personal favourite of ours and one with a tropical blend of passionfruit flavours and a super smooth vodka. The combination isn't too sweet, yet perfectly balanced, only 104 calories.
Available at Dan Murphys for $24.00
mango and passionfruit seltzer
Somersby's
Price: $21.00
Our favourite cider brand Somersby has expanded into the ever-growing seltzer category with two refreshing bubbly seltzer's that are brewed with natural flavours. 
Say hello to Mango & Passionfruit and Lime, both flavours are crisp, clean with less than 100 calories in each can, perfect for Australia's long hot summer. Our pick is the mango and passionfruit seltzer.
Available at Liquorland for $21
Lemon & Ginger Immunity
Nexba
Price: $9.50
Say hello to sugar-free and natural Nexba Nootropics. So what exactly is Nootropics? They're age-old, active, superfood ingredients that support cognitive function to impress attention, memory and alertness.
Nexba new superfood drink in a can comes in 4 refreshing flavours, with each supporting a specific function: Immunity, Focus, Glow and Gut.
Available at Woolworths for $9.50
Watermelon Seltzer
Fellr
Price: $24.00
Quench your thirst this summer with one of Fellr's Seltzers. A personal favourite of ours is the watermelon. Its' your favourite childhood summer fruit, all grown up with splashes of crisp watermelon giving you a familiar sweetness of hot summer days, with a tasty alcoholic note that's all-natural with only 83 calories.
Available at BWS for $24.00
Cucumber Infused Sparkling Water
Dash
Price: $8.00 pack 4
Dash Water has arrived and made a splash Downunder. The British soft drink brand, a favourite among UK celebs, from Posh Spice, Robbie Williams to Ellie Goulding is made with three simple ingredients: water, bubbles, and wonky fruit. The best bit? It contains no sugar, sweetener or calories.
Enjoy Dash with a splash of alcohol for boozy brunches, or totally guilt-free on its own if you're on a health kick.
Available at Woolworths for $8.00
Read More From En Route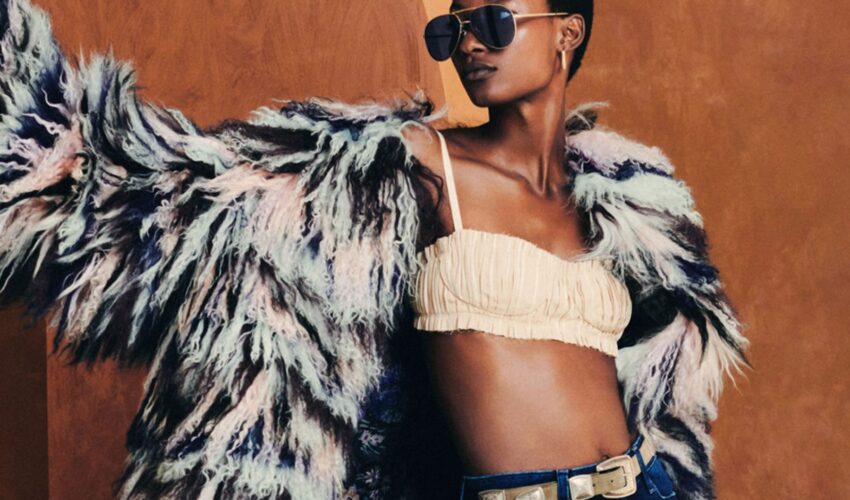 Beauty , Self , Style
06/23
come En-Route with us
Sign-up for our newsletter.
By clicking "submit", you agree to receive emails from En-Route and accept our privacy and cookie policy.