Culture
7 Ways To Secure Your Next Home Booze Delivery
From door to your dinner table
04/20
Share this:
Filed under Culture
Written by Jo Hombsch
Does anyone else feel like they no longer know the difference between a Monday and a Wednesday? My weeks are starting to feel and look a lot the same — maybe it's hard to tell apart my daily 'commute' and 'walk to the fridge' because they're the SAME THING. 
So this week I've decided I am going to be making a conscious effort to separate my work life from my home one and actually have a weekend. Yes, I will still be at home, but this is exactly why I need to step up my quarantini (*quarantini = booze in quarantine) game which means booze deliveries as we know them just aren't going to cut it this weekend… and yes in case you were wondering, a weekend tipple does seemingly signal the start of a weekend in our household. 
Join me in elevating your booze game with one of these chic deliveries sent straight to your door. 
Image Credit: Good Pair Days
I signed up to Good Pair Days the moment I learned about this wine delivery service. In fact, my first order is being delivered as I am typing and it's going to be the highlight of my day.
Good Pair Days know all too well how hard picking a bottle of wine for yourself is, which is what led them to create said business. They're a wine retailer at heart, but they've designed their product range for the Netflix Generation, meaning they aim to help you pick wines you wouldn't normally pick for yourself, mixing expert curation with personalisation technology. They are to their customer, what the 'Suggestions For You' category is to us after a Netflix binge. 
To kill even more time at home you can also join the Good Pair Team for weekly wine chats via Instagram and Zoom. 
Recommended for: Those who want something more than just a wine delivery, your wine is delivered with tasting notes and food pairings.
Price: $ – $$$$ (purchase one bottle or an entire case)
Delivery: Monthly with $9 shipping
Take Note: Have fun with the tasting notes and food pairing options 
Image Credit: Cocktail Porter 
Be the bartender you've always wanted to be from the comfort of your own home. 
Cocktail Porter delivers handcrafted DIY cocktail kits and bar-worthy cocktails straight to your door. Designed by the world's best bartenders, their DIY Cocktail kits come with everything you'll need to impress your housemates at home.
Test out your bartending skills on a Raspberry Mint Mojito, a Negroni or our favourite an Espresso Martini.
Recommended for: All those budding mixologists
Price: $$ – $$$$
Delivery: Free shipping on orders over $120
Take note: All your cocktail essentials available online and in one place
Image Credit: Craft Cartel Liquor 
Here's one for the boys. We might be in lockdown, but that shouldn't stop you fulfilling all your craft beer dreams in your very own apartment.
Craft Cartel Liquor has over 700 beers sourced from local breweries across Australia, so support your favourite local breweries, and sink a few 'quarantinnies' from the comfort of your very own couch. 
Recommended for: All those craft beer lovers looking to discover Australia's best brewers. 
Price: $ – $$$$
Delivery: 7- 10 working days with free delivery.
Take note: Be sure to keep your eye out on Tuesday's for Happy Hour!
Image Credit: The Borough Box
After many years of bringing great wines to restaurants, bars, and wine bars two Sommeliers knew it was time to bring a wine delivery service to your door (cleanly and safely). 
Put simply, The Borough Box is a brand new subscription service delivering six natural wines to your door once a month. Your wines are carefully selected by two Sommeliers, so you know you'll be in for a treat or two. 
Recommended for: All those sustainable, organic and biodynamic lovers who are happy put all their trust in the palate of the Sommeliers
Price: $$$$
Delivery: Monthly and FREE
Take note: This brand new delivery service launched April 1st 
Image Credit: Handpicked Wines
Wine and cheese night in your PJ's? That's a yes from me.
Our much loved and personal favourite, HandPicked cellar door in the CBD is now offering same-day wine, cheese, and charcuterie delivers to everyone living within 25km from the CBD. 
They also allow you to click and collect if you're close by. 
Recommended for: All those wine and cheese lovers out there
Price: $- $$$
Delivery: Order online for same-day delivery or click and collect from their cellar door in Chippendale
Notes: Do yourself a favour and order truffle cheese with your wine delivery 
A sustainable, organic and biodynamic wine lovers answer to a wine delivery service. You'll find a tightly curated selection of wines, beer, and cider that have been sourced from around the world by founder Joel Amos. They've also added a few items to their pantry for you to snack on whilst enjoying one of their mouth-watering drops. 
Recommended for: All sustainable, organic and biodynamic wine lovers who are after a wide selection from all over the world
Price: $ – $$$$ (purchase one bottle or an entire case)
Delivery: Same day shipping to everyone living 15km from the Sydney CBD when ordered before 2 pm
Take Note: Order 6+ wines and get a 10% discount
Image Credit: Archie Rose 
Household favourite, Archie Rose has restocked their online store and opened Archie Rose Bar in the wake of COVID-19. They're selling all your Archie Rose favourites online and takeaway – there's gin, vodka, whisky, bottled cocktails and they've also added a few sold-out, limited releases and a prime selection of spirits from their back bar during this time.  
Recommended for: Everyone who loves spirits
Price: $$-$$$$
Delivery: Order online or pop down to the Archie Rose Bar Wednesday – Sunday from 10 am – 6 pm
Notes: Purchase one of their sold-out limited releases
Read More From En Route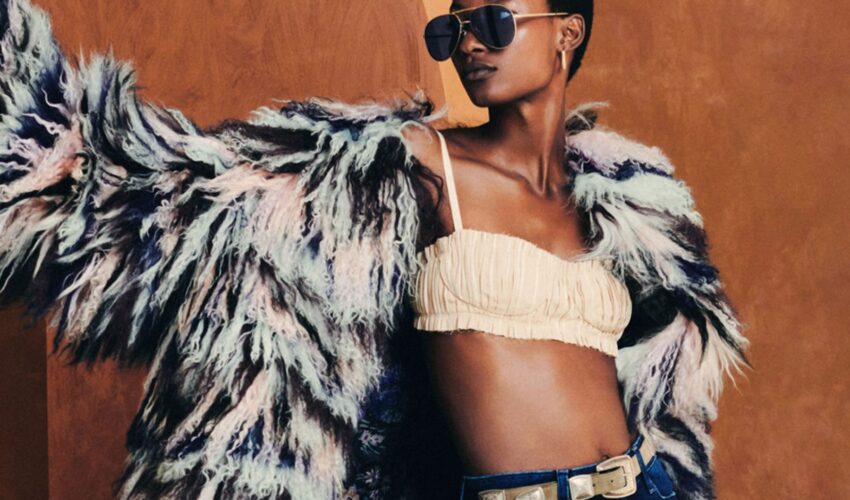 Beauty , Self , Style
06/23
come En-Route with us
Sign-up for our newsletter.
By clicking "submit", you agree to receive emails from En-Route and accept our privacy and cookie policy.