Beauty
Body Oil vs Body Lotion
Let's settle this debate once and for all
06/20
Share this:
Filed under Beauty
Written by Vira Anekboonyapirom
Whether you're a long time user of body lotion and haven't thought about switching over to body oil, or if you've made the switch recently but not sure if you've chosen the right products, then read on as we settle this modern-day beauty debate.
In the case of body lotion and body oil, I sought advice from Skin Expert, Nutritionist and Founder of Vita-Sol, Fiona Tuck on all we need to know to make an executive decision for what's better for our skin, oil or lotion.  
I would recommend avoiding artificially fragranced products as these provide no skin benefits
BODY LOTION
If you find yourself on team body lotion, then at least know "A good body lotion will provide hydrating and emollient (moisturising) ingredients to help hydrate the skin and reinforce the natural skin barrier function." A lot of lotions out there contain artificial colours, perfumes and petrochemical ingredients designed to enhance the smell and texture of the product. As much as these make you feel and smell good, there aren't any added benefits for your skin and should be avoided," advises Fiona. 
Body lotions are designed to moisturise and hydrate your skin. So when choosing a body lotion the ingredients you need to be looking out for are: 
Hyaluronic Acid

Glycerine

Plant-based ingredients 

Vitamins

Essential oils
But what skin type can benefit from a lotion? 
"All skins, particularly dehydrated skin may benefit from a lotion as lotions often have additional skin hydrating and soothing benefits," advises Fiona.
Oils help to form an invisible waterproof barrier on the skin
BODY OIL
When deciding to try body oil for the first time, know that a good body oil should be lightweight and easily absorbed. Body oils work similarly to the natural oils in our skin and are a great way to replenish a dry or impaired skin barrier.
"Oils form an invisible waterproof barrier on the skin, helping to seal in moisture, prevent dehydration and trans-epidermal moisture loss through the skin. When choosing a body oil, look for a blend of natural plant-based oils," tells Fiona
Such ingredients can include:
Almond oil

Argan oil

Rosehip oil 

Olive oil

Grapeseed oil

Jojoba oil 
If you're thinking about trying the olive oil you have in the pantry then please stop right there because a body oil should be luxurious and as Fiona explains "Most oils are enhanced with essential oils which not only have skin benefits but smell amazing too."
Make sure you do your research and seek out a body oil with Vitamin E as it acts as a natural preservative to "Help elongate the shelf life, as oils can go rancid quite easily. If you have a body oil laying around in the back of your beauty cupboard, beware if the oil smells rancid. It might be best to avoid using it on the skin," says Fiona. 
A tip when purchasing a body oil: "Avoid the petrochemical and artificial fragrance based mineral oils and choose more skin-compatible natural oils," adds Fiona.
But what skin type can benefit from body oil?
"Most skins will benefit from body oil, however, it is advisable to not use body oil on acne-prone skin as it may aggravate breakouts depending on the heaviness of the oil used," advises Fiona.
Image Credit: Go-To Skin Care
HOW TO USE
There is a lot of misinformation out there, such as applying body oil to wet skin right out of the shower.
Fiona advises that "Applying oil or lotion on clean, slightly damp skin helps seal in extra moisture which may be beneficial for dehydrated skin. If you apply the oil over very wet skin it may make it difficult for the oil to absorb into the skin."
When it comes to the case of Body Oil vs Body Lotion, Skin Expert Fiona Tuck chooses…
BODY OIL
"My personal preference is to use a natural body oil as these are compatible with the natural barrier function and microbiome of the skin."
However, for those with specific skin concerns Fiona warns that "Extremely dry skin, eczema or psoriasis may require heavy emollient style lotions and creams as these could be more beneficial."
The skin is the body's largest external organ and absorbs traces of whatever we apply topically. "I, therefore, see no benefit in slathering petrochemical, emulsifiers and fragrance laden creams on the body," adds Fiona.
"I would recommend avoiding artificially fragranced products as these provide no skin benefits and may cause skin sensitivity in some individuals. Always check the label to know what you are applying to your skin and when in doubt, seek professional guidance from a qualified skin expert." finishes Fiona.
SUKIN
bionatural skin oil
$15.95
Summer Skin
All In One Oil
$29.95
GO-TO
Exceptionoil
$51.00
SALT by Hendrix
Body Oil
$39.95
KORA Organics
Noni Glow Body Oil
$80.00
Read More From En Route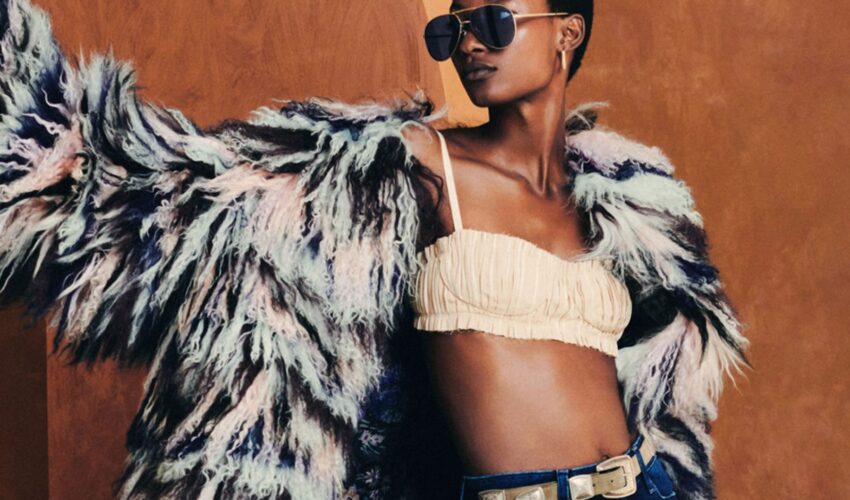 Beauty , Self , Style
06/23
come En-Route with us
Sign-up for our newsletter.
By clicking "submit", you agree to receive emails from En-Route and accept our privacy and cookie policy.