Beauty
How To Buy A Red Lipstick Online
Choosing the right red for your skin tone is everything
09/20
Share this:
Filed under Beauty
Written by Vira Anekboonyapirom
A good red lipstick can transform your look from great to glam in seconds! But there is a lot more to learn when choosing a red lippy, like a foundation or a bronzer, your skin's undertone is one of the deciding factors when it comes to your perfect red pout.
No idea what your skin's undertone is? Don't worry, we got you.
identifying your Skin's undertone
Not to be confused with your skin colour, your skin's undertone is "The colour that runs under your skin and can change depending on the weather, hormones, and the environment," explains Anne Salem, Clarins National Makeup Artistry Training Manager.
There are a couple of ways to identify your undertone, this can be determined by identifying the colour of your veins or by doing a "Press test."
Liz Kelsh, Max Factor's Celebrity Make-Up Artist tells us "If your skin has red undertones and when you look at the veins on your wrist, they appear blue, you are cool-toned."
"If on the other hand there's a little more yellow in your skin and your veins appear greener rather than blue, you have a warm skin tone. If you're looking at your wrist thinking, I'm not sure if my veins are blue or green, you have neutral-toned skin and can wear any colour red."
Blue Veins = Cool Undertone
Green Veins = Warm Undertone
Neither Blue nor Green = Neutral Undertone
Anne Salem from Clarins explains that the press test is best done on the inside of your forearm or at the base of your chest. To do this, press your thumb into the skin and underneath this impression will reveal your undertone. "When the thumbprint reveals a pink or red, then they are a cool undertone," confirms Anne.
Pink/Red Reveal = Cool Undertone
Yellow Reveal = Warm Undertone
No Contrast = Neutral Undertone
Choosing the right red
Now that you've determined the undertone of your skin, choosing your perfect red is the next step. 
Liz Kelsh from Max Factor informs us "The general rule is cool-toned reds look good on cool-toned skin and warm reds look good on warm-toned skin and neutral reds look great on everyone."
"It's also good to note that blue reds have the bonus of making teeth look whiter," mentions Liz.
Anne from Clarins adds that for those who have warm undertoned skin you "Can usually wear any colour red, and it will bring out certain elements to the skin." You can wear lipsticks with either an "Orange or blue" undertone. 
Anne adds that orange undertoned lipsticks aren't the most flattering for those with a cool undertone, so you should "Steer towards a pink-based/blue-based red."
It's also good to note that blue reds have the bonus of making teeth look whiter
Cool Toned Skin 
Liz from Max Factor informs us that the general rule of thumb is cool-toned red lipsticks are suited to cool-toned skin, "However, rules are meant to be broken and although a blue-red will look more at home on cool-toned skin, an orange-red will pop a lot more if you want to make a statement!"
While Anne from Clarins adds that a "Cooler undertone reflects pink, so you should use the colour opposite which is either a yellow-based or peachy based."
SHOP COOL TONED RED LIPSTICKS BELOW
BOURJOIS
Rouge Edition Velvet in Grand Cru
$24.00
MAX FACTOR
MAX FACTOR Lipfinity Lip Colour in Starlet
$30.95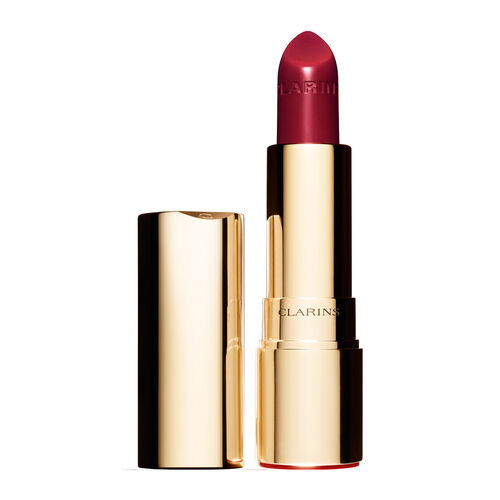 Clarins
Joli Rouge in Deep Red
$40.00
Charlotte Tilbury
MATTE REVOLUTION in RED CARPET RED
$49.00
GUCCI
GUCCI ROUGE À LÈVRES VOILE in Goldie Red
$57.00
WARM TONED SKIN
Anne Salem continues to explain that for those with a warm undertone, you can "Usually wear any colour red and it will bring out certain elements to the skin."
Those with a warm undertone can wear orange or blue undertoned red lipsticks, it's also important to note what type of look you're going for. 
Anne details that, "For a dramatic look a matte velvet can be impactful" whilst for "A low key casual look opt for a sheer or gloss!" Making special mention that "Clarins offer 3 finishes in all their shades and are easy to apply while nourishing the lips with plant-based ingredients."
SHOP WARM TONED RED LIPSTICKS BELOW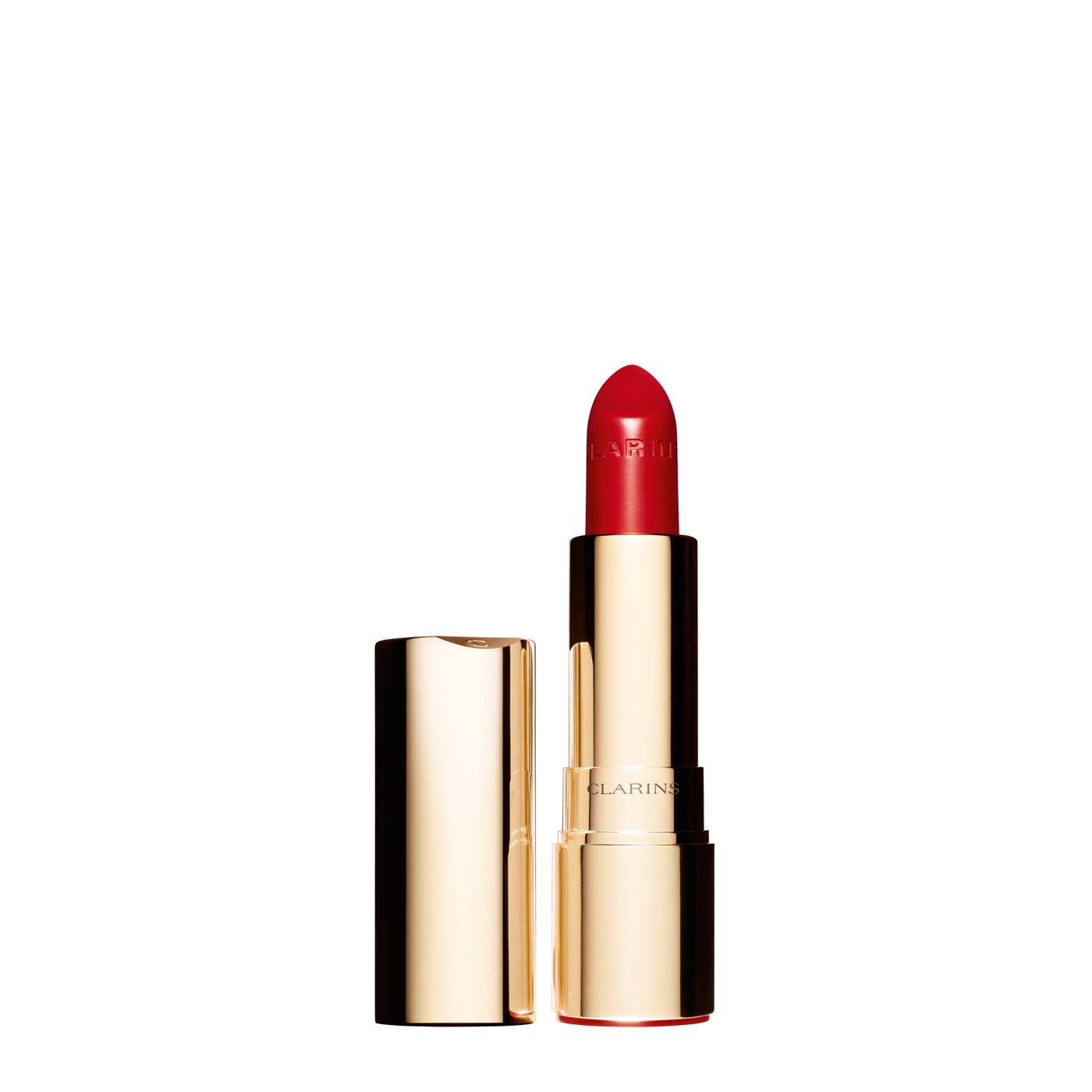 Clarins
Joli Rouge in 742 Joli Rouge
$40.00
Charlotte Tilbury
HOT LIPS in TELL LAURA
$49.00
NARS
Velvet Matte Lip Pencil in Dragon girl
$43.00
MAX FACTOR
Elixir Velvet Matte Lipstick in Love
$21.95
Morphe
MATTE LIQUID LIPSTICK in HOTSHOT
$15.00
Neutral toned Skin
Those with neutral undertoned skin "Tend to appear sallow if they wear an orange undertone (lipstick)" tells Anne from Clarins. While a "True red, or fire engine red is the ultimate red as it's a mix between the orange and blue undertone," which is best suited to those with warm or neutral skin undertone. 
"My all-time favourite true red is from the Max Factor Colour Elixir Range Called Ruby Tuesday, as it's a moisturising lipstick that transforms your lips if worn for seven days and being a true red it looks great on every skin tone. So if your new to red or still not sure of your skin tone this is a great lipstick to start with," says Liz from Max Factor.
SHOP TRUE RED LIPSTICKS BELOW
Max Factor
Colour Elixir Lipstick in Ruby Tuesday
$21.95
Charlotte Tilbury
Matte Revolution in RED CARPET RED
$49.00
Clarins
Velvet Lip Perfector in 03 Velvet Red
$32.00
BOURJOIS
Rouge Velvet Ink in ROUGE À RÊVES
$27.00
Fenty Beauty
Stunna Lip Paint in Uncensored
$39.00
Before I leave you to shop all of the amazing red lippy's mentioned, Anne and Liz would like to offer a little parting advice:
"Whatever red you choose the key to a long-lasting and ultimately flawless application is the prep of the lip. So exfoliate the surface, then apply the lip balm, a liner and conceal to correct the edges if need be," Anne Salem, Clarins.
"Absolutely everyone can wear red lips day or night. They're my favourite pick-me-up trick for a tired face and a super quick way to add drama to an outfit," Liz Kelsh, Max Factor.
Read More From En Route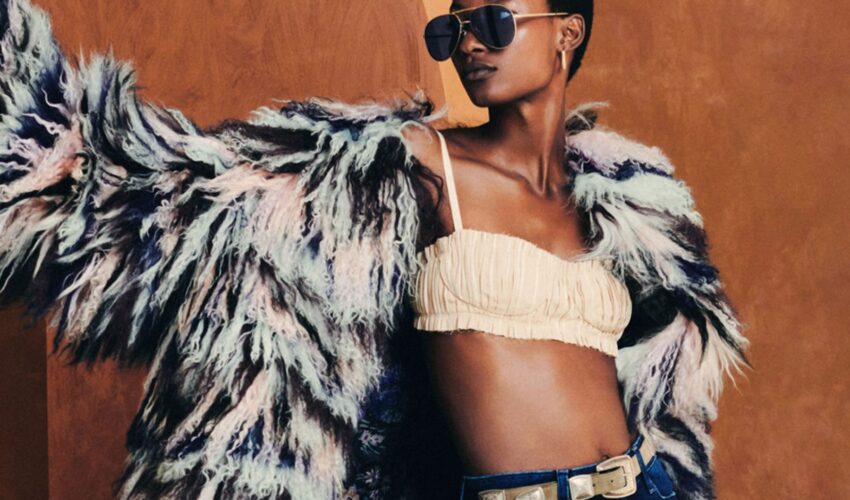 Beauty , Self , Style
06/23
come En-Route with us
Sign-up for our newsletter.
By clicking "submit", you agree to receive emails from En-Route and accept our privacy and cookie policy.