Drinks
Here's How To Gin Without Tonic
There is a well stocked bar cart full of options
01/21
Share this:
Filed under Culture
Written by Jo Hombsch
When you think of Gin, the first drink that comes to mind is none other than a Gin and Tonic, aka G&T, as an exclusive match. Am I right?
But what if tonic isn't your cup-of-tea or your fridge might not be as well-stocked as you initially thought? For whatever the reason your gin-based drink is tonic-less, there is still a well-stocked bar cart full of options out there when it comes to mixing with your favourite gin. 
We called in some experts for their advice on what gin-based cocktails we can concoct at home or order at a bar when tonic is not an option. "The humble G&T might be one of the most loved, however the quinine flavour in tonic is certainly not for everyone," Nick Baxter, Archie Rose Brand Advocacy Manager tell us. 
Australian Distilling Co. founder Michael Hickinbotham adds "Enjoying gin doesn't have to be dictated by enjoying tonic, there are endless possibilities for cocktails that don't use tonic."
When you're at a bar.
Just like gin isn't solely exclusive to tonic, vodka isn't just a match for soda.
Next time you're at a bar and looking for something similar to a G&T, Nick from Archie Rose suggests a "Gin and soda, which will allow the gin to truly shine and the unique botanical flavours to be enhanced, or why not try a Gin & Sonic (50:50 tonic and soda water)?" Soda is also an ultra-refreshing option and low in calories too!
If a cocktail is more of your thing, Nick tells us another "Great alternative to a G&T is the Tom Collins, a Clover Club or the Southside are all crowd-pleasers."
Whereas Clara Daunton, Young Henry's Head Distiller suggests a Gin Fizz, which is perfect for those hot days drinking in the sun.
For those playing bartender from home
With most of us becoming bartenders in our very own right, what better time is there to up our drink game than now? So the next time you pick up a bottle of gin from your bar cart, it can be as simple as adding "Soda water to the Australian Distilling Co. Sydney Gin and a squeeze of fresh lime and you have yourself a delicious gin cocktail using items from the pantry!" Or it could simply be substituted with "Ginger beer, grape juice, prosecco or bitter lemon," states, Michael from Australian Distilling Co. 
For those of you looking to get a little experimental, take a cocktail shaker and mix up Archie Rose's Shane Collins, an Aussie Twist on the original Tom Collins. 
Shane Collins 
Ingredients:
60ml Archie Rose Signature Dry Gin
30ml Lemon juice
20ml Lemon myrtle syrup
Soda to top
Directions:
Combine all ingredients with ice in a shaker – pop the top half of the shaker on top, give it a firm pat to make the seal and shake as hard as you can.
If you like your cocktails on the sour side of things, Clara suggests a White Lady with Young Henry's Noble Cut Gin. It's a simple and silky cocktail with a hit of citrus.
White Lady 
Ingredients: 
40ml Melbourne Gin
20ml Triple sec (Cointreau)
20ml Fresh lemon juice
1 Fresh egg white (optional)
Directions:
Shake well with ice in a cocktail shaker and serve straight up in a cold glass with a lemon garnish. (Sans ice)
For summer, Michael from Australian Distilling Co. suggests a Watermelon Gin Rickey which is oh-so refreshing this time of year. Both "The watermelon and the coriander together brings out a multitude of flavours in the gin's profile."
Watermelon Gin Rickey
Ingredients
2 Coriander seeds
60ml Sydney Gin
60ml Fresh watermelon juice
1 Lime freshly squeezed
Club Soda
Watermelon spear
Directions
Purée watermelon in a blender until smooth. Pour the puree through a sieve and let sit in the refrigerator to drain. Don't push the pulp through, just let it drain. It will yield about 1 1/2 cups of juice. Put the coriander seeds at the bottom of a cocktail shaker and crush lightly. Add the gin, lime juice and 1/4 cup of the watermelon juice. Add ice and shake. Pour over fresh ice and top up the glass with club soda or sparkling water. Garnish with a watermelon spear.

Get Creative With Your Garnish 
When it comes to adding the final touch to a cocktail, a garnish is more than just for visual appeal, Michael tells us "Garnishes are the essential final touch to ensure your drinks look as good as they taste." A small touch such as a garnish adds aromatics and subtle flavour to your drink for a bigger impact on a regular cocktail. 
Nick from Archie Rose encourages us to "Be creative and go with what you like, you are only limited by your imagination," however, he recommends trying to compliment or contrast the botanicals in the gin. A great guide to help you out here is Archie Rose's G&T garnish guide.
When it comes to selecting a garnish, Nick mentions "Citrus can work very well in both G&Ts and Gin & Sodas. There is a huge range of citrus options available, from grapefruit to tangelo, limes to cumquats and lemons to mandarins!"
If you're playing bartender from home, it's as simple as "Creating lemon twists by peeling the rind from the lemon" or try using "Dehydrated citrus and black peppercorn which brings an air of sophistication to your beverage or add a sprig of lavender and mint leaves for a pop of colour." Michael tells us.
"Even rosemary goes excellent with some gins, just have a play," Clara from Young Henry's adds. 
Read More From En Route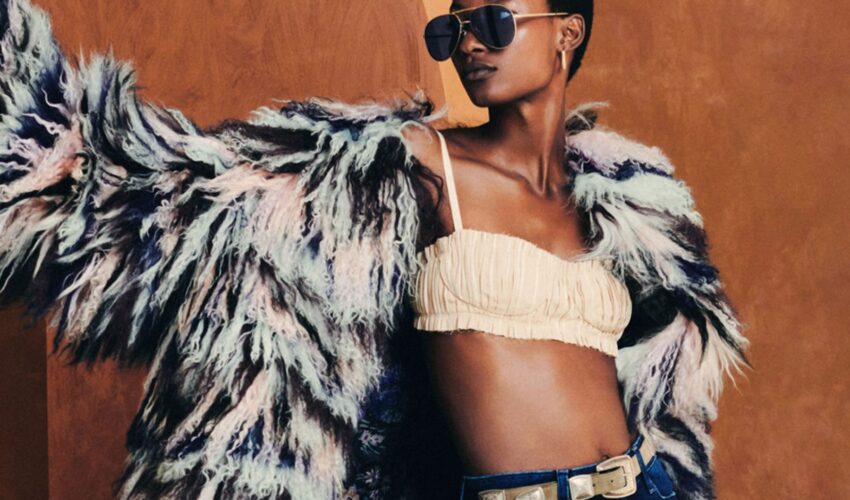 Beauty , Self , Style
06/23
come En-Route with us
Sign-up for our newsletter.
By clicking "submit", you agree to receive emails from En-Route and accept our privacy and cookie policy.