Self
#LGG To Taking Vitamins
Because your multi-vitamins have expired, honey.
05/20
Share this:
Filed under #LGG
Written by Vira Anekboonyapirom
Vitamins are hard.
So where do we even begin to figure out what our body needs? Choosing our vitamin selections off the shelf doesn't feel tailored enough for this modern world, where we're able to personalise almost everything from our phone cases to our pyjamas – and sadly it's not as simple as solving this with a multi-vitamin either. 
In true #LGG form, we went on the hunt to find out how we can simplify curating our next concoction of vitamins as this still seems like the easy option, compared to eating punnets of blueberries for antioxidants and drinking a carton of milk for calcium.
What if we told you, all you have to do is take a short quiz and voila! In just a few short days, you will have a prescribed combination of vitamins delivered straight to your door and BONUS points because you no longer have to dispense your daily doses like Tic Tacs out of the box. 
Curious?
Then meet, Larah and Ilyas, Co-Founders of Vitable. Vitable is an online subscription service that adopts a personalised approach to self-care, whether that be for immunity, improved sleep or energy. 
I wanted to chat with these ladies to scope what inspired them to create the most convenient vitamin delivery service on the market for all the busy women out there.
I was feeling really low in energy, so I decided to go to the chemist to get a little boost and the pharmacy assistant was not really able to help me
VA -
What inspired you to create a tailored service for vitamins?
A couple of years ago I was feeling really low in energy, so I decided to go to the chemist to get a little boost. I didn't know what to get and why, and the pharmacy assistant wasn't really able to help me, so I ended up feeling really frustrated! I quickly realised when talking to my friends and family that this terrible experience was a reality for most vitamin takers.
I decided alongside my co-founder to use technology to help customers navigate through the complexities of health and nutrition, starting with personalised vitamin packs.
Through a simple quiz, customers can figure out what vitamins and supplements they need based on their health goals, lifestyle and diet, and get their vitamin supply delivered to their doorstep monthly!
VA -
Why a subscription service for vitamins?
We realised that traditional purchasing of vitamins were often one-off transactions that end up as half-empty, out of date bottles in your pantry.
Yet, vitamins are the most effective in the long run when part of a consistent journey alongside an appropriate lifestyle and diet. Also, the supplementation should evolve as people and their environment change.
Vitable is all about helping customers getting into a daily routine and guiding them with custom nutritional and lifestyle advice so that they can achieve their goals one step at a time. The convenience of a flexible monthly subscription that you can adjust anytime, the daily vitamins sachets, and the home delivery were the key ingredients for a tangible, easy-to-form health habit. So Australians can finally make feeling good an everyday thing!
One-size-fits-all products don't make much sense and are not usually effective
VA -
Why tailored vitamins rather than a multi-vitamin and be done with it?
Because we are all unique. You personally might already find most nutrients from a multi-vitamin in your usual diet, and the remaining part of the pill that you actually might need as a supplement won't be enough as a daily dose.
That explains the scepticism that exists around the effectiveness of multivitamins. Our body, goals, diet and lifestyle are all different, and health is very a complex system, so one-size-fits-all products don't make much sense and are not usually effective.
We believe that personalisation is key to achieve your objectives effectively.
VA -
How much can we save by subscribing to Vitable?
Because we are direct-to-consumer we're able to pass on retail margin savings to customers.
This means that we can source high-quality ingredients to create better quality products, for a more affordable price!
We are so honest that the result of your Vitable quiz can even be that you are already a healthy bee who doesn't need Vitable!
VA -
Are the plastic sachets that the vitamins come in recyclable?
Yes!
We've worked hard to ensure that everything we use is 100% recyclable, from the boxes to your vitamin sachets, meaning you can feel better every day and so can our environment.
VA -
Did a nutritionist/doctor help create the survey quiz?
Yes, the quiz that we offer for free on our website has been created with the support of health experts, nutritionists, naturopaths as well as regulation experts.
The questions are typically ones a naturopath would ask you about your health concerns (energy, sleep, skin, digestion, hair, anxiety…), your personal diet and lifestyle.
We also ask about any medication you might be taking or if you're pregnant or breastfeeding to ensure that everything is taken into account. A pharmacist is involved in the process for the safety of all our clients.
We are fully transparent on the research behind our products and claims and your recommendation will always be explained with very clear and comprehensive educational language.
We are so honest that the result of your Vitable quiz can even be that you are already a healthy bee who doesn't need Vitable!"
THE PRODUCT
My Vitable Feel Good Pack Consisted of Calcium and Fish Oil.
Fish Oil to boost my mood and a great source of Omega-3

Calcium for bone health which is also boosted with Vitamin D
Cost $26.00 a month
THE VERDICT
Not going to lie, it definitely does something for my moods.
I'm usually a stress head and can get quite moody especially before Aunty Flo, but the first day I took the vitamins (I'm an on-off user and haven't consumed vitamins for at least a year) I felt the difference immediately with a lot more energy than usual.
Could it be a placebo?
I doubt it because 2 weeks on, by the afternoon I would notice if I have forgotten to take my vitamins as I'd be a lot less focused so something was happening. 
My parting words: HIGHLY RECOMMENDED!
Read More From En Route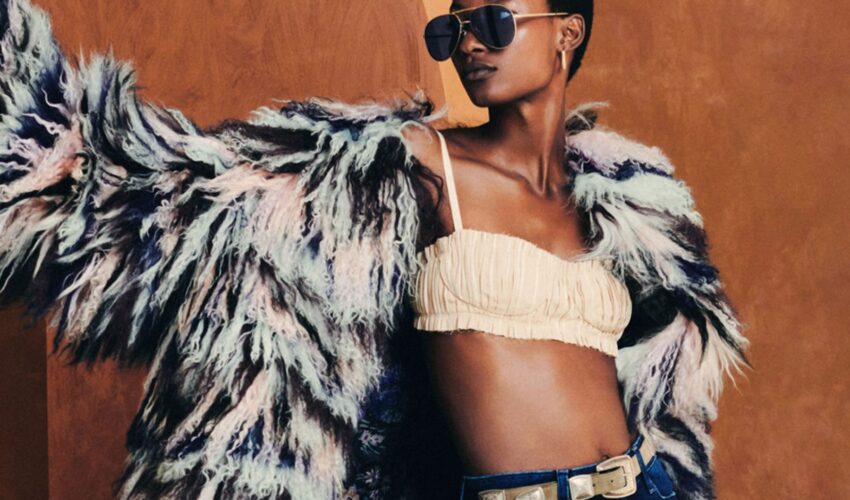 Beauty , Self , Style
06/23
come En-Route with us
Sign-up for our newsletter.
By clicking "submit", you agree to receive emails from En-Route and accept our privacy and cookie policy.