Beauty
Manuka Honey Is Just As Good On Us
Find out what all the buzz is about
07/20
Share this:
Filed under Beauty
Written by Vira Anekboonyapirom
You're probably wondering what the fuss is all about when it comes to Manuka Honey (or not ??‍♀️ ), it's everywhere we look from our supermarket aisles to cereal ingredients, granola bars and now in our haircare and skincare.
It's clear it's good for our insides, but what about or skin? 
WHAT IS MANUKA HONEY?
Manuka honey originates "From the white flowers of the manuka bush (Leptospermum Scoparium), a native bush which grows in remote areas of New Zealand," tells Emily White, Director of COMB.
WHY IS IT SO SPECIAL?
Manuka honey has natural antibacterial properties that set it apart from regular honey. Manuka honey is comprised of the active ingredient, "Methylglyoxal (MGO) which is responsible for antibacterial properties and has made Manuka honey the popular natural medicine that it is today. Much research has been done on Manuka Honey and it has found that it can assist wound healing, improve the digestive system among other antioxidant and antiviral benefits."
Manuka honey also has a UMF (Unique Manuka Factor) which is a grading scale ranging from 5-20, gauging the honey's antibacterial strength where "A grading of 12 or more is considered to be medical grade and can be used in wound healing by adding it to bandages," says Madeline Calfas, Founder of The Wellness Group.
WHAT ARE THE BENEFITS OF USING MANUKA HONEY TOPICALLY?
Honey is a natural humectant, which means it draws moisture from its surroundings, "This is ideal for skin that is prone to dryness, and hair that has become dry and brittle," says Madeline Calfas.
Manuka honey contains a myriad of benefits including:
Antioxidants to help fight free radicals 

Vitamin C to help restore collagen 

Lactic Acid to cleanse the skin and promote healthy cell turnover 
Using Manuka honey in hair products like COMB, is beneficial as it's "Hydrating (on) the hair without creating an oily feel," confirms Emily White.
"The Manuka honey in the Brightening Pumpkin Honey Glycolic Mask is known to soothe, clarify and restore balance," says Cathy Galileos, Product Trainer at Andalou Naturals.
WHO IS IT BEST SUITED FOR?
Manuka honey is suitable for all skin and hair types. It is particularly great for people that suffer from:
Dry hair 

Acne-prone skin

Sun-damaged skin

Oily skin
PREVENTION OR TREATMENT?
BOTH!
Manuka honey in skincare can be used for prevention on "Younger skin to help reduce oxidative damage and reduce the effect of free radicals that result in denaturing of skin proteins and lead to wrinkled, sagging skin. It is much easier to try and prevent skin from ageing than it is to try and undo it once it has occurred," says Madeline Calfas.
Manuka honey in hair care "Can be great to keep hair hydrated to prevent from damage, however, it also works as a great once a week treatment to restore damaged hair," tells Emily White.
When used as a treatment such as Andalou's Pumpkin Honey Glycolic Mask, it is suggested it's best used 1-2 times a week.
Whether you are taking a preventive approach to your skin regime or looking to heal the damage, Manuka honey presents an array of impressive qualities, all harnessed by nature!
ALLERGIC TO BEES, BEE STINGS OR BEE PRODUCTS?
For anyone who is allergic to bees or bee products, it is highly advised to use with caution or avoid using altogether. 
"Irrespective of where you use (the product), coming into contact with a product containing a known allergen is not recommended," advises Madeline Calfas 
Andalou
Pumpkin Honey Glycolic Mask
$24.99
COMB
MANUKA HONEY HAIR OIL
$74.00
Kiehl's
Pure Vitality Skin Renewing Cream
$89.00
Farmacy
Honey Drop Lightweight Moisturizer
$71.00
Manuka Doctor
24K Gold & Manuka Honey Face Oil
$24.95
Header image credit @thisiscomb
Read More From En Route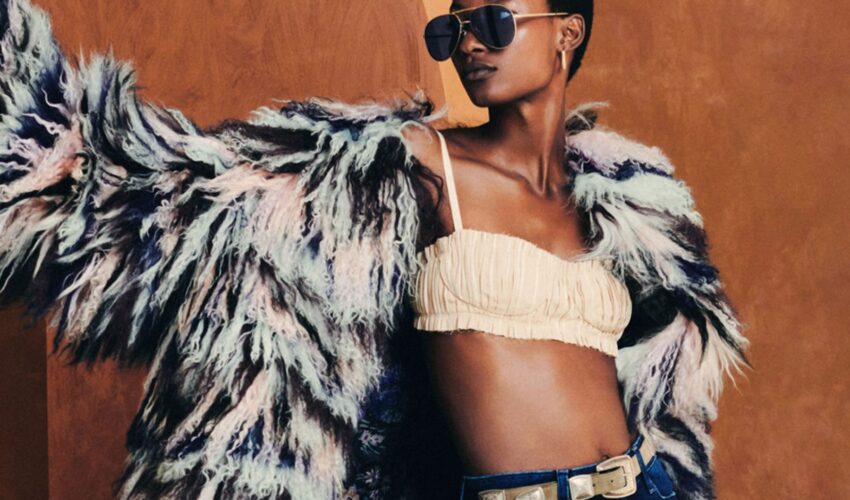 Beauty , Self , Style
06/23
come En-Route with us
Sign-up for our newsletter.
By clicking "submit", you agree to receive emails from En-Route and accept our privacy and cookie policy.