Beauty
Top 6 Face Masks As Rated By Our Editors
They're not sheets, 'cause sustainability
04/21
Share this:
Filed under Beauty
Written by Vira Anekboonyapirom
We'd say the face mask is one of the most luxurious parts of our skincare routine. The indulgent pots of highly concentrated actives have come a long way from the old clay masks we used from yesteryear and whether your suffering from a dry, tired or dull complexion, you can pretty much find a mask for every one of your concerns.
Bu, with more ways to apply them than one, we've simplified the best in face masks covering everything from those needing an OG application to those with a spatula involved.
Black Rose Cream Mask
Sisley
Price: $200.00
We're inundated on the daily with lotions and potions that promise ageless skin, but do they really work?
The most hyped Sisley Black Rose Cream Mask has a cult following like no other, and it's not hard to see why. With anti-aging actives such as Black Rose, Padina pavonica, and Alkekengi calyx extracts, you're left with immediately soft, radiant and plump skin.
How do you use it?
Apply a thick layer on your face and neck and allow it to work its magic for 10-15 minutes then wipe away the excess without having to rinse. However, if you're a die-hard fan like I am, leave it on overnight to super glowy skin in the morning.
Brightening Pumpkin Honey Glycolic Mask
Andalou
Price: $24.99
Ever wondered what it feels like to know your skincare is actually working?
Look no further than Andalou's Brightening Pumpkin Honey Glycolic Mask. This mask will keep you coming back for the addictive tingly feeling as soon as it's applied. Formulated with Vitamin C, Glycolic AHA, Manuka Honey, and organic pumpkin, this mask exfoliates your dry and dull skin away, leaving you with a smooth, bright and even-toned complexion.
How do you use it?
Apply to clean dry skin, leaving it on for 10-20 minutes then rinse. Then apply your skincare soon after.
Lip Sleeping Mask
Laneige
Price: $28.00
Sometimes your lips get so dry, that any one of your trusty lip balms just won't cut it. This is when Laneige's Lip Sleeping Mask comes in to save the day.
Say bye-bye to crusty dry lips and hello to your new overnight lip mask! Made from vitamin-rich, hydration locking hyaluronic acid, berry extracts and antioxidants, we promise you will wake up with juicy lips come morning.
How do you use it?
Take a small amount of product from the pot with the spatula supplied and lather all over your lips. Allow it to work overnight and just like magic, sayonara flakey dry lips.
Squalane + Glycolic Renewal Mask
Biossance
Price: $74.00
If you need a high performing three in one mask, look no further than Biossance Squalane + Glycolic Renewal Mask. This clean and conscious formula is a peel, an exfoliator and a mask all in one.
Made from Squalane, Glycolic and Lactic Acid making it gentle enough for even the most sensitive of skin, leaving you with soft, bright and radiant skin in no time.
How do you use it?
After cleansing, apply a thin layer onto damp skin and gently massage it in. Leave on for 3-5 minutes then rinse off avoiding the eye area.
Tridation B
Synergie Skin
Price: $99.00
Let's say you forget to do a mask the night before a major event and adding those extra 20 minutes to your routine for the sake of your mask is impossible, here's the next best thing.
Synergie Skin's NEW TriDation B Express Medi Mask works to hydrate and plump up your complexion in just 5 minutes! For the super dry or dehydrated, this is the perfect mask to apply in the morning before makeup. Formulated with actives like Niacinamide and Hyaluronic Acid hydrating from within and restoring your youthful glow.
How do you use it?
After cleansing, apply one pump to your face and neck, allow it to work its magic for 5 minutes and rinse. Follow this with your regular skincare. For extra dehydrated skin, use it as an intensive treatment 2 -3 times a week.
Rose Moisture Plus Moisturising Cream Mask
Jurlique
Price: $55.00
Remember last winter when your face took a winter beating and you were left with red flaky skin? Perhaps you used a new active product leaving your skin super tight and itchy and need a remedy stat?
Incoming with the best calming and moisturising cream mask that also rids your face of all redness! Jurlique's Rose Moisture Plus Moisturising Cream Mask is the underhyped cream mask of the year.
How do you use it?
Use once to twice a week, after cleansing apply a thin layer and leave for 10 minutes then wipe away the excess. For a more intense nourishing treatment, leave it on overnight.
Read More From En Route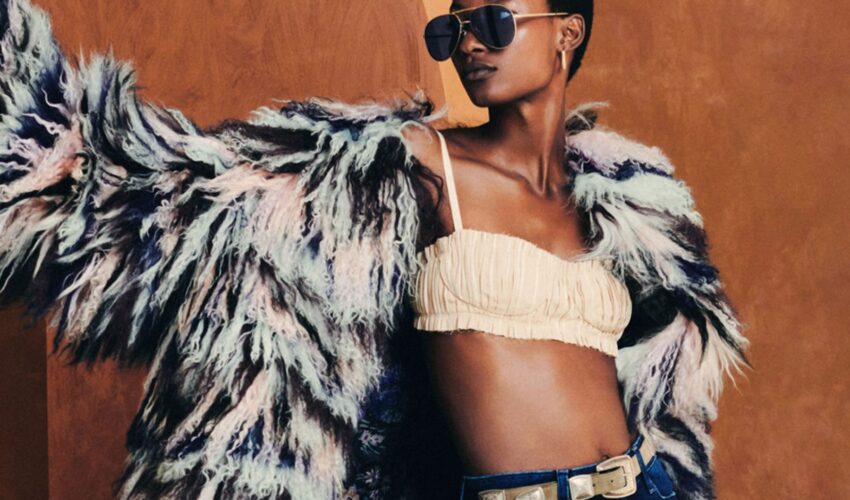 Beauty , Self , Style
06/23
come En-Route with us
Sign-up for our newsletter.
By clicking "submit", you agree to receive emails from En-Route and accept our privacy and cookie policy.