Beauty
Rhianna Just Dropped A Skincare Line
Here's my honest review
12/20
Share this:
Filed under Beauty
Written by Vira Anekboonyapirom
Rhianna's highly sought after skincare line, Fenty Skin has just dropped and this is what we really think…
Unlike Fenty Beauty where more is more, consisting of over 40 foundation shades and innovative colour palettes suitable for every skin tone. Rhianna wants to take the pressure off of choosing yourself a complicated skincare routine with the range consisting of only 3 hero products.
The skincare line's creation was motivated by bad encounters Rhianna personally has had in the past (with some products even discolouring her skin) meaning Fenty Skin has prioritised a clean vegan formula, sans the nasty bits.
"Fenty Skin is everything I wish I had back then," says Rhianna. "I wanted it to feel approachable, easy and to take the pressure off choosing a routine, so I created one for everyone."
Rhianna's promise to a sustainable future?
Fenty Skin's clean formula is created with care for our waterways that won't effect our fragile marine life or harm our skin. All while proving that luxury can still be sustainable through her earth-conscious packaging that's made from recyclable materials and smart refillable packs.
Total Cleans'r Remove-It-All Cleanser
Fenty Skin
Price: $36.00
The first step to Rhianna's "New Culture of Skincare" is the 2-in-1 cleanser and makeup remover that promises a deep clean that doesn't strip your skin of its natural oils and isn't drying on the skin.
"Washing your face is the most important step for good skin. Especially when you're wearing makeup, breaking a sweat in the club, exercising-whatever your thing is. I wanted to create a really deep cleanser that wouldn't dry out your skin so you can use it every day and night." – Rhianna
The Review:
It's a cream cleanser that foams up into a thick satisfying lather that a lot of cream cleansers don't often have.
I have skin on the dry and sensitive side and unlike a lot of cleansers that lather up, it left my skin feeling clean without any tightness and no regrets. Winning! While some people may not like fragrances, I really don't mind it at all.
Fat Water Pore Refining Toner Serum
Fenty Skin
Price: $39.00
The second step to achieving Rhianna's glow is The Fat Water. A toner and serum in one made with niacinamide to help reduce dark spots and uneven skin tone as well as Vitamin C derived from Barbados Cherries to help brighten your skin.
"Fat Water does it all–it makes pores and dark spots less visible, brightens, smooths, fights shine–all with-out stripping skin. It's everything for everyone. I'm obsessed with it." -Rihanna
The Review:
The name sold me! It gets its name from the unique texture that is thick enough to apply without a cotton pad. The toner lists witch hazel as the main ingredient which can be irritating, however, it doesn't specify the percentage on the packaging and didn't cause any irritation on my part. While it's still too soon for me to see any results, the list of active ingredients are promising.
HYDRA VIZOR INVISIBLE MOISTURISER SPF 15
Fenty Skin
Price: $45.00
The final step to Rhianna's easy 3 step routine is the Hydra Vizor Invisible Moisturiser with SPF 15. With the most important step to healthy glowing skin in any skincare routine according to Rhianna are hydration and sun protection.
"I wanted to create a moisturizer with SPF that was totally invisible-that means no chalky residue and no flashback. We created this pink hue that works on all skin tones allowing it to blend in effortlessly and leave a healthy glow on skin." –Rihanna
The Review:
It's a lightweight, gel-like cream texture that smells like you've just stepped off your boat in the Caribbean. It does have a slight sunscreen 'smell', personally, I don't mind it at all. This is probably my favourite product out of the three and it's refillable.
However, unlike the other two products is only suitable for day time use.
Fenty Skin is available in Sephora Australia wide and online on the 26th December.
Read More From En Route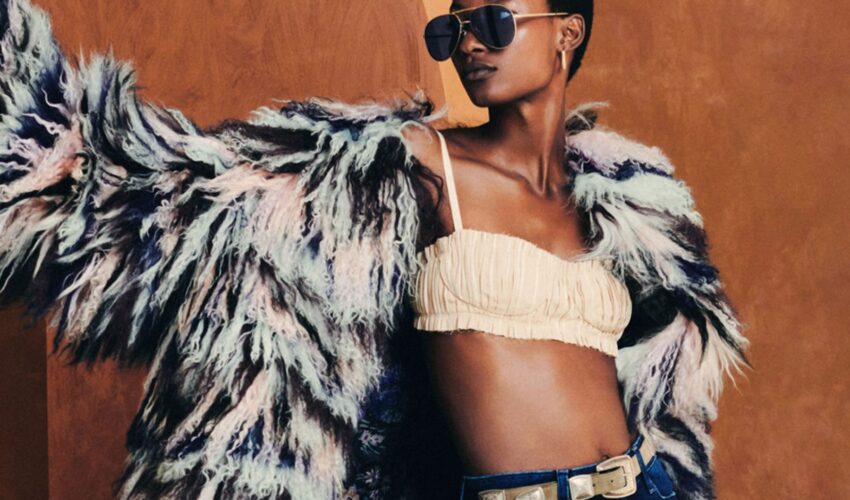 Beauty , Self , Style
06/23
come En-Route with us
Sign-up for our newsletter.
By clicking "submit", you agree to receive emails from En-Route and accept our privacy and cookie policy.