Food
19 Seafood Entertaining Tips From The Industries Experts
Tips, tricks and hacks for your next summer soirée
01/22
Share this:
Filed under Culture
Written by Jo Hombsch
In theory, entertaining over the summer is a chance to truly relax and forget the demands of everyday life. But in reality, a little bit of work is required to get to you to the point of kicking back and peeling a dozen prawns. There's the menu planning, the shopping, the prep work and not to mention the table setting to mull over.
A long summer seafood lunch has become the centrepiece of a quintessential Australian get-together. To ensure we do it well, we called in a few experts across the food and beverage scene to share their seafood tips, tricks and hacks and fill us in on what summer entertaining looks like for them.
Winston Tu – CEO of FishMe
#1 COOKING mud crab is easier than you think
"Steamed mud crab with ginger and shallots is very quick and easy to prepare.  Clean, remove carapace (hard upper shell), cut in half and steam the whole lot with some chopped ginger and shallots for 15 mins."
#2 steam your Seafood
"Other than mud crab almost any seafood can be steamed in the same way with ginger and shallots, especially fresh fish (add some seafood soy sauce and pour hot oil on top after steaming for 15 minutes. Fish fillets and cutlets can be simply pan-fried with a dash of sea salt. No need for additional flavourings if the product is fresh.  This way you can really enjoy the natural seafood flavour."
#3 try Unique Seafood Options
"Sea urchin roe when in season, champagne lobster."
#4 BEST DAY TO BUY SEAFOOD
"Most farmed seafood is delivered on bi-weekly schedules so try to get fresh stock on Tuesdays or Fridays, and try to avoid buying on a Monday."
#5 preparation tip
"Defrost frozen prawns slowly in a bowl of iced water overnight to avoid shells drying out and heads turning black."
SUMMER ENTERTAINING FOR YOU
"BBQ that includes fish such as snapper or salmon cutlets, green-shelled mussels and baby octopus plus some steamed mud crabs!"
Peter Robertson – Executive Chef of Flying Fish at The Star Sydney
#6 Impress Your Guests With A Seafood Platter
"You can't go wrong with a good selection of your favourite fresh, locally sourced Australian ingredients and one or two interesting choices as well. It's perfect for grazing, and there is always variety."
 "A plate of prawns ain't no seafood platter but you don't want to spend an eternity prepping either, so I'd opt for 4-5 of your favourite seafood options and buy quality over quantity."
#7 Choose a crowd-pleasing Vinaigrette
"In terms of sauces, a vinaigrette for your oysters is always my #1 choice – made with red wine vinegar, minced eschalot and pepper. A great seafood sauce for other cold items is another crowd-favourite, plus heaps of fresh lemon and lime chunks and tartar for the rest.
See Peter's Ginger and Turmeric pickle Vinaigrette here. It's his go-to for oysters, but you can also serve it with cooked fish as well.
#8 cold WATER prawns are a bit sweeter
"I also find that colder waters mean the prawns are a bit sweeter, so I prefer prawns from South Australia (Port Lincoln in particular) but Scarlet and Skull Island prawns from further north are noteworthy exceptions."
SUMMER ENTERTAINING FOR YOU
"My favourite dish to cook at Christmas time is my mum's cauliflower gratin. She used to make one every year and it was a real standout in her repertoire. It always makes me happy to make it because I can imagine how "fancy" she would have thought my version is as I always opt for the best cheese I can find, usually a delicious comté or gruyere, instead of the pre-shredded cheese she would use in her bechamel."
Manuel Diaz – Executive Chef, Milpa Collective
#9 MARINATE AND PAN FRY
"Marinated and grilled prawns are always an easy and delicious option for group entertaining, simply done on the BBQ or pan-fried. Kick things up a notch with a homemade marinade to make them really memorable – one easy option is to blend beer (one can), paprika, minced garlic, olive oil and (if you're okay with spice) a small can of chipotle chillies. Let this marinate for at least 4 hours and then grill them on the BBQ – it will blow your guest's minds."
#10 TRY MASTERING OCTOPUS
"There are so many myths about cooking octopus out there, and while it's a little hard to master at first, if you can keep track of time and weigh your octopus in advance then you're already halfway there. As an example – 1kg of octopus should take around 45-50 minutes to cook. You can also braise your octopus with a sauce of tomatoes, mixed veggies and fresh spices, and let it cook in this liquid instead of plain boiling water – it will not only be tender but it will also soak up the flavours from the sauce."
#11 SMELL YOUR SEAFOOD
"Go to your local seafood supplier or fish market to ensure you get the freshest seafood possible. Make sure the colours in the fish are bright; for whole fish – the eyes are an important factor as they should be shiny and plump; and for filets – the skin should be firm to the touch when poked and bounce back into shape (if it does not bounce back or does very slowly, it's probably not fresh).
Lastly, but most importantly, is the smell – your seafood should smell like seawater and most certainly not smell fishy or of chemicals (if you smell that, go elsewhere)."
#12 Classic ceviche is always a crowd-pleaser
"The best seafood to use in ceviche is similar to what you would find in sashimi, such as kingfish and tuna, but you can also make a great ceviche with prawns. Squeeze your limes fresh if possible for the truest flavour and serve with thin slices of jalapeno, cucumber, radish – even some fresh summer fruit will go great in this. Cover your seafood in the freshly squeezed lime juice, sprinkle with sea salt flakes and serve with some corn chips or veggie chips on the side."
Summer entertaining for you
"Is all about enjoying delicious food and drinks with loved ones. It's the best season for fresh fruit and seafood, so there's plenty of room to be original and surprise friends and family. This summer I will be eating some classic Mexican dishes like seafood tostadas and the ultimate homestyle Mexican ceviche which has, believe it or not, a shot of tequila in it!"
Jack Steer – General Manager, North Bondi Fish
#13 less is more
"Freshly shucked oysters are simply delicious. Once that popping shuck is mastered anyone can be an oyster shucking professional – suitable for all cuisines and less is more in terms of a garnish. Plus, my mum and boyfriend love them, so they're a sure-fire hit at Christmas."
#14 CHECK THE FISH EYES
"Fresh is best, like most things. Talk to your fishmonger/ supplier and always check the fish's eyes or source it yourself – our head chef is a keen spearfisherman for this exact reason!"
#15 preP and a plan
"Sharp knives and a sharp mind. Cooking is all about preparation and a plan, particularly when it comes to group entertaining. Focus your time and divide some of the duties with your guests for a more enjoyable experience."
SUMMER ENTERTAINING FOR YOU
Flowing wines and sharing food. I'll definitely be barbecuing as much as possible. The lockdowns hit me hard as it did with many as it meant I could no longer entertain. I love giving back to my friends and treating them to a delightful meal. So many ridiculous memories from passing warm plates around my dining table.
Tim Christensen – Alma Avalon Head Chef
#16 use kingfish for a ceviche
"I always recommend a ceviche to anyone wanting to impress at home. Super simple and fresh you can't really go wrong. Kingfish is always a winner but really any high-quality fish will work. Slice thinly, squeeze a couple of limes over the top and season generously with salt. Let it cure for a couple of minutes and serve with a super simple all in one blended salsa verde (coriander, fresh chilli, lime juice, salt and honey.) For added flair add some sweet pickled radish or red onions (cold pickle in lime, salt and sugar) and always serve with good quality tortilla chips."
#17 defrost frozen scallops overnight
"Scallops seems to still be out of reach for your average home chef. While they are expensive, you can get some fantastic quality frozen Japanese scallops that taste out of this world. It's all in the prep work so just make sure they are defrosted slowly overnight discarding as much liquid as possible. Cutting these thinly and curing them for a ceviche is by far the easiest option, or a generous seasoning of salt and a quick 1 minute sear on both sides in a hot pan will leave you with a perfectly cooked and tender scallop. Always buy sashimi-grade and slightly undercook them for perfect results".
#18 Just ask!
"Find a good fishmonger and start building a relationship. Don't be scared to ask them questions about what is fresh or even asking for tips on how to cook their seafood and what to pair it with. Remember these guys spend their life with seafood and as a general rule they are super passionate and more than happy to help."
#19 fresh is best
"Fresh is best, if I'm cooking seafood at home (even if it's just for the kids) I'll buy and cook the seafood on the same day. Don't be afraid to venture out from the norm (salmon, kingfish, snapper) as Australia has some great lesser-known fish that will save you a few dollars and taste amazing. Talk to your fishmonger for some recommendations."
SUMMER ENTERTAINING FOR YOU
"Having two young kids at home, entertaining generally consists of a late lunch sitting on the deck with a few friends and family around the BBQ. Some garlic, chilli and lemon prawns grilled over the coals is always a crowd pleaser as is my chilli dry-rubbed blue swimmer crab with garlic butter which I pull out when we find some quality blue swimmers."
Read More From En Route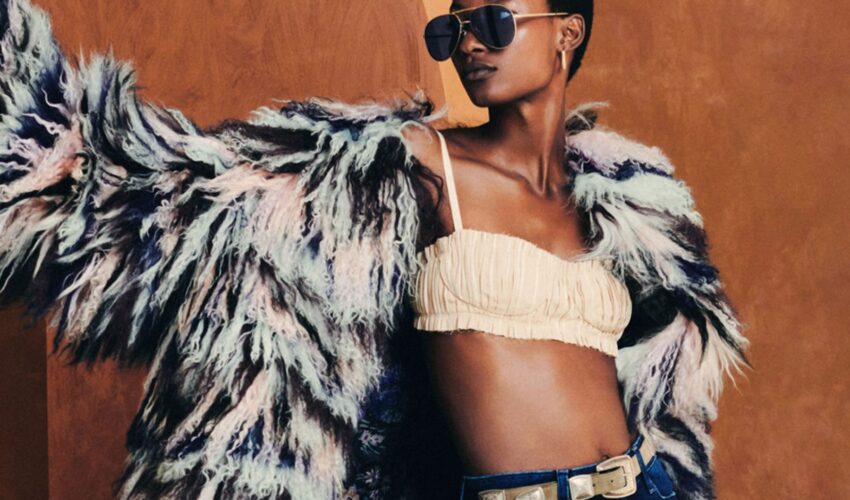 Beauty , Self , Style
06/23
come En-Route with us
Sign-up for our newsletter.
By clicking "submit", you agree to receive emails from En-Route and accept our privacy and cookie policy.