Culture
What To Eat & Sip This July
To get you through lockdown like royalty
07/21
Share this:
Filed under Culture
Written by Jo Hombsch
aaaaand just like that, Sydney is back in lockdown 2.0.
As quick as the news came, our favourite venues, restaurants, eateries, and bars pivot back to take away offers for the next fortnight. Yes, July 2021 isn't what any of us expected it to be, so why not eat like royalty and support our favourite locals over the coming weeks.
To get you through the lockdown one burger at a time, we've curated a list of the obvious, a few personal favourites, and masterclasses from handmade cheese to cocktail making because staying in on a Friday night is the new cool.
Merivale Relaunches Takeaway Menu
Some of Merivale's most-loved restaurants are now open for pick-up and takeaway. You can dine on the delicious Peking Duck Pancakes from Mr. Wong, the famous Woodfired Bread from Totti's, Roast Chicken dinner from The Paddington, and Queen Chow's mouth-watering Honey Chicken all from the comfort of your own home.
Order all your favourite Merivale dishes online for pick up.
Sagra Restaurant Zoom Cooking Classes Are Back
Sagra Restaurant's popular Zoom cooking class from the last lockdown is back! This weekend they'll be showing you how to make Ricotta Gnocchi with Truffle Pecorino and Brown Butter Sauce.
There will be classes Friday 2nd July and Saturday 3rd  July from 5 pm – 7 pm. With the following weekend's classes announced on their Instagram later this week.
To secure a ticket for $40, DM the team at Sagra Restaurant with your email address and they'll send you your zoom kit for the class.
Cole Wood's Hand Made Artisana Cheese Personally Delivered to Your Door
There is some cheesy light to this lockdown after all. Direct from Surry Hill's Poly, you can now order Chef Cole Wood's handmade, soft and creamy Jersey Milk Cheese straight to your door. The golden cheesy goodness is made every morning and delivered to you by the afternoon.
How to eat it: Grill at a high temperature on all sides and ends until golden brown and serve with good quality olive oil, salt, lemon and dried chilli.
Order yours by 10 pm the night before, here.
Bistro Clementine
Our Pyrmont favourite, Bistro Clementine is open for takeaway from 7:30 am – 1:30 pm every day for the all-day breakfast menu while a set dinner menu is available on Fridays.
For Friday's set dinner at $120, expect to receive Rosemary Focaccia, Braised Beef Cheek, Pappardelle with Mushroom Boscaiola, a Salad, Tiramisu, and a bottle of wine. During the week they will also be offering take-home goodies from Pickled Goods, their House-made Chilli Spread and wine.
Call 8591 3660 to order.
Fight The Lockdown Blues With Maybe Sammy's Bottled Cocktails
Sydney's Maybe Sammy cocktail bar, voted 11th best bar in the world, brings you world-class cocktails straight to your door with a collection of premium, ready-to-pour bottled cocktails.
Order 3 x 100mL single serve gift pack or drown those lockdown blues with a 500ml bottle of your favourite tipple. Enjoy the Chamomile Martini, Jasmine Negroni, and Eucalyptus Gimlet by ordering over on their website.
North Bondi Nami Available To Go
Stay warm in the comfort of your home with North Bondi Nami's Ramen.
The newly opened popup will be serving an abridged menu of warming meals and snacks including daily market Sashimi, Gyoza, Charred Edamame with Togarashi Chilli, Soba Noodle Salad and Ora King salmon with Chickpea Miso Marmalade Beans and Kohlrabi, all available to take away from Wednesday till Sunday.
Three Blue Ducks Bronte
Three Blue Ducks have offered their full breakfast, lunch and dinner menus for takeaway 7 days a week throughout the lockdown.
Enjoy the Duck's three-course feasts, from the Hearty Braised Lamb Shoulder to tasty Hay Smoked Salmon. Each box is designed for 2, prepared in house and ready to be assembled with only minimal at home cooking or heating required.
Orders can be placed online any time for collection on Friday or Saturday from 7 am-1 pm.
PS40 Have Launched Snap Pack Box Cocktails
PS40 has created a series of fun drinks they love serving across the bar that you can now enjoy at home or if you're one of those 'thoughtful' friends, send it as a gift!
For same-day deliveries order before 1 pm, delivery is free for most of Sydney unless you live "heaps" far away, they might charge you a small fee.
Order yourself a 'Glady's Gimlet', a 'Basque Old Fashion' or one for the morning a 'Breakfast Negroni' because there are no rules in lockdown.
CiccaBella Bondi
Feel like some soul-warming Ossobuco Ragu whilst in lockdown? Our favourite Bondi Italian restaurant CicciaBella is now serving Porta Via Per La Casa, or "takeaway for the home" packs. The almost-ready pasta dishes only require you to cook the pasta, choose between the Malloreddus Crab Pasta or Proscuitto Spaghetti packs which include fresh produce like Ricotta, Prosciutto, Focaccia or try the Hand-Rolled Strozzapreti with an Osso Buco Ragu and Tiramisu.
Order online here
Mary's Burgers
When it comes to a good old cheat meal, there aren't too many options more satisfying than a Mary's burger. Both the OG venue in Newtown and the city's Circular Quay venue are open for takeaway.
Live in the area? Why not hit that exercise quota and take a walk to one of the venue's to pick up your burger or order via Deliveroo.
Whisky Loot and Gin Loot
Lockdown is the perfect time to taste, discover and explore new Whiskeys and Gin. Both Whisky Loot and Gin Loot have carefully selected 60ml tasters each month complete with expert tasting notes to help guide you through the ever more complex world of Gin and Whiskey.
Whisky Loot is able to get hold of old, rare, and premium bottlings, often working with Australian distillers to produce one-off Whisky Loot exclusive expressions. As your appreciation and tastes evolve, Gin Loot introduces more complex flavour profiles and styles to enjoy and savour.
Purchase direct from Whisky Loot and Gin Loot.
FISH SHOP 2 GO
Another one of our Bondi favourites, FISH SHOP has transformed into FISH SHOP 2 GO. On the menu, you'll find a specially curated takeaway menu featuring much-loved staples, Daily Specials, Fish and Chips, Natural Wines, Beers, Non-Alcoholic Beverages and so much more.
Hot tip, order the fish burger to go.
They're open every day from 12 pm till 8:30 pm. Takeaway can be ordered ahead by phoning 9130 3994 or picking up from the FISH SHOP.
Chiswick At Home
Chiswick Woollahra is serving up their 'Chiswick at home' menu, designed to bring much-loved favourites to home dining rooms in Sydney, from Tuesday to Sunday.
Menu highlights include Woodfired Flatbread with Herb & Garlic oil, Roasted Whole Bannockburn Chicken with Brussels Sprouts and Wild Rice Stuffing, and a Bake-at-Home Strawberry & Apple crumble.
Order online here
Lockdown Zoom Cheesy Masterclass With Kristen Allan
Make the most of this lockdown and learn a new skill, with cheesemaker and educator Kristen Allan. For the following two weekends, Kristen will be running 'The Lockdown Cheese sessions' via Zoom.
Learn how to make the most decadent ricotta, delicious tangy yoghurt and a labneh in the 2-hour sessions.
For more information visit Kristen's Instagram.
Read More From En Route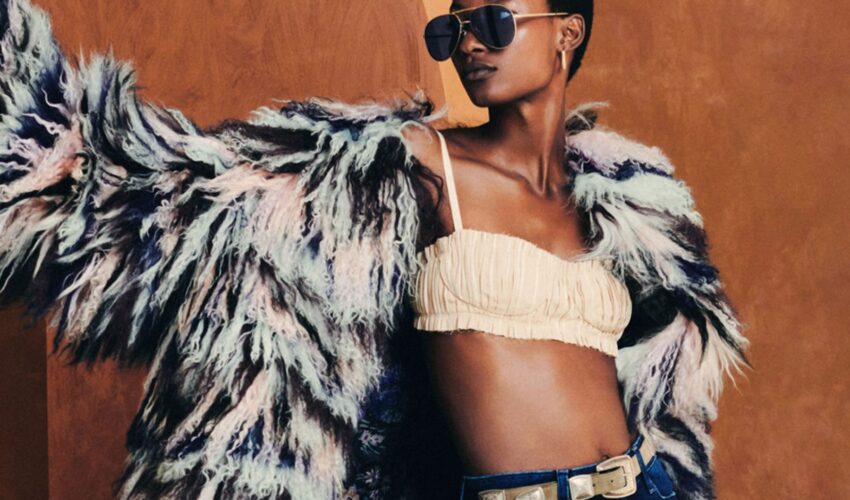 Beauty , Self , Style
06/23
come En-Route with us
Sign-up for our newsletter.
By clicking "submit", you agree to receive emails from En-Route and accept our privacy and cookie policy.