Style
All Dressed Up And Nowhere To Go. Volume 1.2
Life is a runway, even if you #werkitfromhome
03/20
Share this:
Filed under Shopping Guide
Written by Danielle Williams
Here we are for the 3rd and final #werkitfromhome style series for this week, Volume 1.2.
Some of us have succumbed to the idea of switching suits to sweats while a rare few have taken work from home style one step further and opted for a glam-up to showcase their best in #HauteCOUCHture (here's looking at you, Nadia Fairfax and Montana Pitt) 
In case you missed it, visit Volume 1.0 here and Volume 1.1 here. 
A true style master is Montarna Pitt. The girl sure knows a thing or two about day dressing and how to master the art of #werkitfromhome style. Who knew denim and a muscle tee could be so chic?
Montarna has also sounded the call to arms for #HauteCOUCHture dressing encouraging us all to #GetUpandGlamUp during these unprecedented times while emploring us to appreciate how the power of a great outfit can transform your mood and work efficiency. I mean who is going to want to take that scheduled midday nap in your night time best? Not me. 
Frankie Shop
Muscle Tee
$126.00
Agolde
Straight Jeans
$300.00
Bec & Bridge
Big Mamma Sunglasses
$250.00
The Daily Edited
Diamond Phone Case
$99.95
DJ master, Lady Nads is turning up the volume on #werkitfromhome styling and threw us this all-white number pairing her icy blonde locks to her white denim. I love the addition of a nice fitted, white singlet too as it's an easy way to elevate your day look as told here. 
If you're anything like me and have nowhere to be tonight, make sure to tune into Lady Nads' LIVE Instagram DJ set co-hosted by her furry friend, Eric. For those of you who haven't yet had the pleasure, you can meet Eric here. 
Chosen by Tuchuzy
Singlet
$89.00
Pfeiffer
Necklace
$35.00
Rollas
Elle Jean
$69.95
Ellery
Glasses
$249.00
I am not sure what I like more about this look. Is it the delicious pairing of this crisp white and tan combo or the perfectly curated interior sharing my attention?
Either way, this #werkitfromhome look courtesy of Tsutsumi is being bookmarked for a later date because I am on an Instagram deep-dive sussing these two new RTW brands used to create this look. 
VINCE
Short
$360.00
N-DUO
Top
$760.00
IRO
Belt
$266.00
TOm Wood
Hoops
$505.00
Comfort Queen feels like a fitting place to start for this little #werkitfromhome number by Kat Moses. It's a lesson in the art of a great boyfriend fit and it's throwing all sorts of comfort vibes my way.
I've no doubt this is one on high rotation in the Moses household. 
Adidas
Logo Jacket
$120.00
Good American
Bike Short
$106.55
Now, this is a #werkitfromhome look best served cold. Arielle Thomas you've proved comfort is the new chic and I am here for it.
Also, tell me where can I get me one of those Parisian balconies?  
Cotton On Body
Jumper
$24.49
Cotton On Body
Track Pants
$17.46
Cotton On Body
Crew
$20.99
Cotton On Body
Hoodie
$20.99
If anyone is able to gather the troops and pull off a true hybrid of #HauteCOUCHture and #werkitfromhome style it is you, Nadia Fairfax. 
Whoever said you needed to dress up to go out? I am thinking I might even pop on my favourite pair of heels and walk a lap of the courtyard just to know what it feels like to glam up again. 
Michael Lo Sordo
Belted Blazer
$739.55
House of Emmanuel
Choker
$495.00
House of Emmanuel
Earrings
$320.00
Camilla and Marc
Bella Pump
$550.00
This Lady Brains Co-Founder is staying true to the classic #werkitfromhome style and has opted for a ripped jeans, t-shirt and flats combo.
It really is a no-fail, default option for these weeks ahead of us. Thank you Anna! 
Vera Moda
Tee
$29.95
Topshop
Jeans
$94.95
Wittner
Loafers
$160.00
#werkitfromhomestyle is something Natalija Bouropoulos is accustomed to being the Founder and Designer of her namesake label with a home HQ. 
Sporting none other than her own design, this gives a whole new meaning to mum style and if this is what I have to look forward to, bring it on. 
Natalija
Cotton Dress
$379.00
Natalija
Linen Wrap Dress
$290.00
It's not often I will break out the sweatpants and crop duo unless it's nearing bedtime, but Lucia Pang looking all cute here makes me rethink my approach.
You can keep it polished by adding a high ponytail and scrunchie and tap, tap, tap away as you #werkitfromhome.  
Cotton On Body
Track Pants
$20.99
Cotton On Body
Crew Top
$20.99
Cotton On Body
Tank
$13.99
Cotton On Body
Crew Top
$20.99
Fair warning to you, if you've been like the majority of us and opted for elastic waistbands and pull over jumpers these last few weeks this should help you dig a little deeper in your wardrobe tomorrow.
Stylist and mum of 2 under 2, Gemma Keil managed to #werkitfromhome in this look, what excuse do we have now? 
The Row
Chelsea boots
$2,150.36
Raey
Coat
P.O.A.
The Upside
Yoga Pant
$139.00
Vaara
T-Shirt
$112.00
Read More From En Route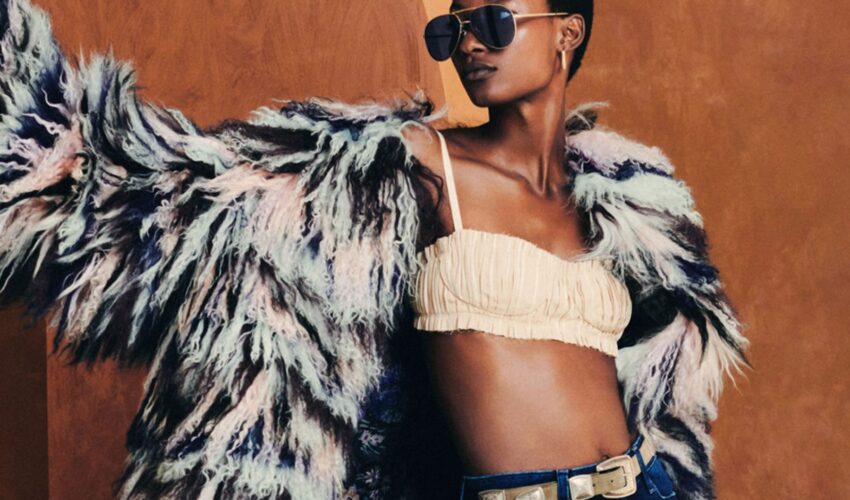 Beauty , Self , Style
06/23
come En-Route with us
Sign-up for our newsletter.
By clicking "submit", you agree to receive emails from En-Route and accept our privacy and cookie policy.