Culture
The Best Lifestyle, Beauty and Alcohol Advent Calendars
Advent calendars to get you through the silly season
11/20
Share this:
Filed under Culture
Written by Jo Hombsch
Each Christmas when I was a child my mum would pull out the advent calendar and fill it with chocolates and lollies. Then from December 1st each morning I'd run out of my room and pick from it, it was easily the highlight of my mornings as a 5-year girl.  
Fast forward quite a few years, and Advent calendars are still used to help us count the days in the lead up to Christmas, they've just stepped up their game a little since. 
 From 12-day calendars with the best beauty picks from Mecca to a 24-day calendar with a selection of wines, we've rounded up our favourite lifestyle, beauty and alcohol Advent calendars that you need to shop right now to get you through the silly season and spread the joy. 
Mecca 
Mecca Limited Edition MECCA 12 days of Luxury Beauty Advent Calendar.
Embark on 12 luxurious days of beauty, with Mecca's Luxury Beauty Advent Calendar. It's filled with product that will nourish, give you that summer glow, intoxicating scents and the finest finishing touches.
What's in the box: 12 x luxury hand-picked Mecca products 
Price: $380.00
Purchase your Mecca advent calendar here
Koko Black 
All-Star Advent Calendar.
A countdown of handcrafted pralines awaits behind 24 doors on the Koko Black advent calendar. From Koko's Blacks most-loved milk, dark and white chocolate chocolates to festive flavours like cinnamon and spiced eggnog. 
What's in the box: 24 x bite-size Koko Black chocolates 
Price: $69.00
Purchase your Koko Black Advent Calendar here
Good Paired Days 
Countdown the final weeks to Christmas with a box of wines from Good Paired Days. You can choose between an all-red calendar, a mixed pack or a 'chillable' calendar of whites, rose and sparkling. Take your pick between 12 days or 24 days. 
What's in the box: 12 or 24 full-sized bottles of wines 
Price: From $295
Purchase your Good Paired Days advent calendar here
L'occitane
L'occitane Classic Advent Calendar.
Countdown to Christmas with 24 mini L'occitane must-haves. Within the advent calendar, you'll find a selection of skincare and bath to body favourites. 
What's in the box: 24 x mini L'occitane products 
Price: $99.00
Purchase your L'occitane Advent Calendar here 
T2 
World of Tea: Loose Leaf Advent Calendar.
Sip and sample your way through 24 teas as you countdown to the most festive day of the year! Enjoy old favourites, new flavours and scrumptious festive teas. 
What's in the box: 24 x Loose Leaf Tea Sachets
Price: $40.00
Palm Beach Collection 
The Plam Beach Collection Advent Calendar will get anyone in the festive spirit. The 12-day advent calendar features limited edition mini candles, which are perfect to burn around the house in the lead up to Christmas. 
What's in the box: 12 mini candles 
Price: $79.95
Purchase your Palm Becah Collection advent calendar here
Happy Socks
Happy Socks Advent Calendar Gift Box
Count down the days to Christmas with a calendar gift box that includes 24 pairs of Happy Socks. Filled with a mix of unique, colourful designs, that are crafted from combed cotton in unisex sizes.
What's In The Box: 24 pairs of Happy Socks 
Price: $39.95
Purchase your Happy Socks Advent Calendar Here 
Vinofomo 
Advent Wine Calendar Case.
Count down the days until Christmas with Vinomofo Advent Wine Calendar Case with a specially curated case of a dozen different wines, complete with tasting notes and food pairings.
What's In The Box: 12 dozen different wines  
Price: Cases starts at $189.00
Purchase your Vinomofo Advent Calendar here 
Kiehls

Kiehls Limited Edition Advent Calendar.
Get into the holiday spirit with Kiehl's Limited Edition Advent Calendar. Featuring designs by renowned artist Maïté Franchi and filled with your favourite Kiehls skincare products. 
What's In The Box: 24 different Kiehls products
Price: $149.00
Purchase you Kiehls Advent Calendar here
Whiskey Loot
Whisky Loot Collector's Edition Advent.
Bring in the festive season with Whisket Loot's Collector's Edition Advent Calendar. You'll taste Whisky Loots ultra-premium whiskies from Australia, New Zealand, Japan, France, Taiwan, USA, Ireland & Scotland. It is the perfect gift for your whisky lover this Christmas. 
What's In The Box:  12x 60ml premium whiskies 
Price: $439
Purchase your Whiskey Loot Advent Calendar here
Mecca
Mecca Max Beauty-Full Days Advent Calendar.
The countdown to glam is on. Get lost in 12 mini Mecca must-haves in the count down to Christmas. This beauty-filled advent calendar is full of pigment-loaded treats that slip perfectly into your carry-on or clutch to ensure you're always looking your holiday best. 
What's in the box: 12 mini Mecca must-haves 
Price: $65.00
Purchase you Mecca Advent Calendar here
Lancôme
Lancôme Advent Calendar 
Feel special this holiday season with Lancôme Advent Calendar. Each of the 25 doors is filled with a beauty surprise, including Cleansing Micellar Water, Facial Water and Anti-Aging Night Cream. 
What's in the box: 24 x mini Lancôme products 
Price: $250.00
Purchase your Lancôme Advent Calendar here
De Bortoli
Yarra Valley Winery De Bortoli Wines has released an Advent Calendar which features 12 different varieties including a selection of red, white, sparkling and rosé.
What's in the box: 12 piccolos x De Bortoli wine varieties
Price: $139.00
Purchase your De Bortoli Advent Calendar here
Read More From En Route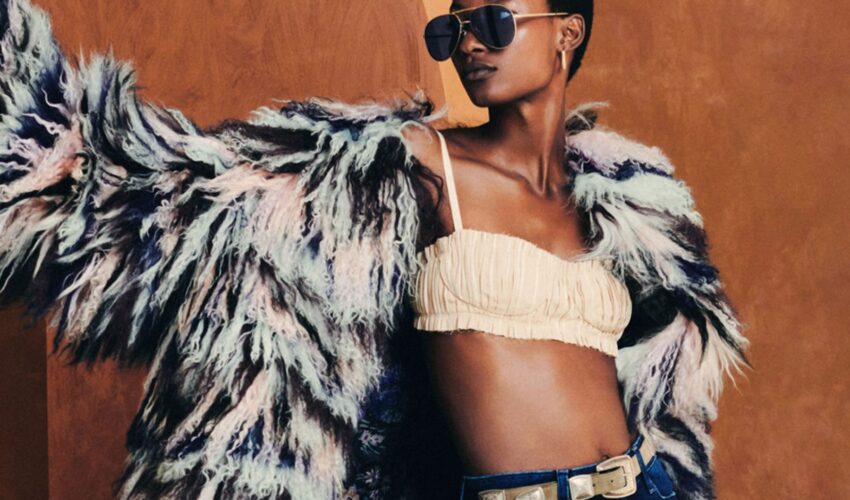 Beauty , Self , Style
06/23
come En-Route with us
Sign-up for our newsletter.
By clicking "submit", you agree to receive emails from En-Route and accept our privacy and cookie policy.