Beauty
Does Prescription Skincare Work Better?
A Three Step Regime To Cure All You're Skincare Woes
06/21
Share this:
Filed under Beauty
Written by Vira Anekboonyapirom
You've heard of the powerful skin-toning powers of Vitamin C, you know that your skin's youthful appearance should come from Retinol's but you can't quite seem to get the results that over-the-counter skincare products promise.
Maybe it's time to try Prescription Skincare? But does it really work better?
Dr. Clara Hurst, a specialist in anti-wrinkle and facial sculpting treatments for more than 15 years and founder of WA cosmetic clinic Blanc, and Dr. Deb Cohen-Jones, a general practitioner with 20 years in the field specialising in women's health and cosmetic medicine from The Secret answers all.
What is prescription skincare?
"There's long been a gap in the skincare industry to curate a product that perfectly complements its' owner, rather than trying to squeeze them into a one-size-fits-all formula. Prescription skincare products allow just that – we can customise and create bespoke formulations for the individual based on their needs which deliver consistently outstanding results," Dr Hurst and Dr Cohen-Jones tells us.
With all the hype around prescription skincare, what exactly makes the products better?
"The strength of prescription skincare is unparalleled to anything you'll find on regular retail shelves. They are medically proven through studies, medical trials, and years of research to treat a variety of challenging skin conditions such as melasma, acne, and rosacea to name a few. Over-the-counter products can't utilise these ingredients in the potent strengths which they have been clinically proven to produce results.
In the case of The Secret Skincare, our compounded formulas allow multiple medical-proven ingredients to be combined into a simplistic day and night regime."
How does it work?
Step 1: Choose your skincare regime
Step 2: Fill out a medical questionnaire
Step 3: Sit back and wait while they formulate
Hold on, are there limitations to the questionnaire that is filled out online?
"Our detailed online medical questionnaire asks you the same questions you would be asked by a doctor in regular face-to-face consultation and more – all from the comfort of your own home. Very rarely will we need much more information than the details on the medical questionnaire to prescribe you the perfect formulation. On the occasion we do, we simply connect with the patient to clarify any extra queries." Dr. Clara and Dr. Cohen-Jones explain.
"If anything, the online consultation process ensures nothing is missed as it leaves no stone unturned. Unless actively seeking out a specialist, GPs can have limited knowledge of the more aesthetic skin conditions whereas our team specialises in this field. They have the knowledge that allows multiple medically proven ingredients to be combined in the day and night formulas. Our at-home prescription model is even more relevant today, with the difficulty people can have seeing doctors and having access to dermatologists.
Modern consumerism is proving telehealth and in-person consultations to be a thing of the past. Consumers want simplicity and ease, and they want it now."
Could there be any reason why the prescription may not be as accurate as seeing a Doctor in person? Please explain.
"Whilst we can't speak for other companies with similar online prescribing methods, our consultation process has been curated from over 20 years of knowledge in the medical skincare industry – it's the kind of knowledge that only comes from vast experience. The Secret Skincare Co-founders, Dr. Deb Cohen-Jones and Dr. Clara Hurst have worked closely with real patients on their skin journeys; Dr. Hurst in the medical cosmetic field treating patients for aesthetic cosmetic conditions such as premature aging, melasma, acne, etc; Dr. Deb as a general practitioner with complex cases such as recurrent dermatitis, hormonal acne and much more.
Patients have the ability to provide detailed notes on their skin and medical history, as well as upload photos of their skin for doctors to review. The only difference between that and seeing a doctor in person is not needing to book an appointment and wait in a doctor's office, or fork out a large consultation fee!"
Are prescription ingredients better/more effective? If so, how?
"Prescription ingredients are able to target even the most challenging cosmetic skin conditions, and they have been rigorously proven through years of research, trials and studies to treat the full spectrum of skin conditions. The Secret harnesses the results of prescription ingredients alongside a made-to-order model so no product is the same, each has been formulated specifically for the customer and their personal skincare goals."
The Drawbacks & Results
Unlike anything you have tried – if you experience redness, flaking, dryness, or tightness, in this instance is all quite normal in the first few weeks as your skin responds to the products.
The redness and flaking are due to your dead or damaged skin cells that are being removed from the surface of your skin. In the past, when this happened from trying new products it meant saying sayonara – stat. It was very hard for me to continue to use The Secret, however, as per doctors orders I obeyed and within a couple of weeks – my skin started to glow again.
My favourite product? The Eye Serum. Remnants of my dark circles are still present, most likely due to genetics, but I have noticed a decrease in redness and the wrinkles under my eyes are not as prominent. This is especially noticeable when using a concealer, kindly reminding me of my wrinkle-free youth being the plumpest they've been in a long time! Who said eye cream was a waste of money!?
Read More From En Route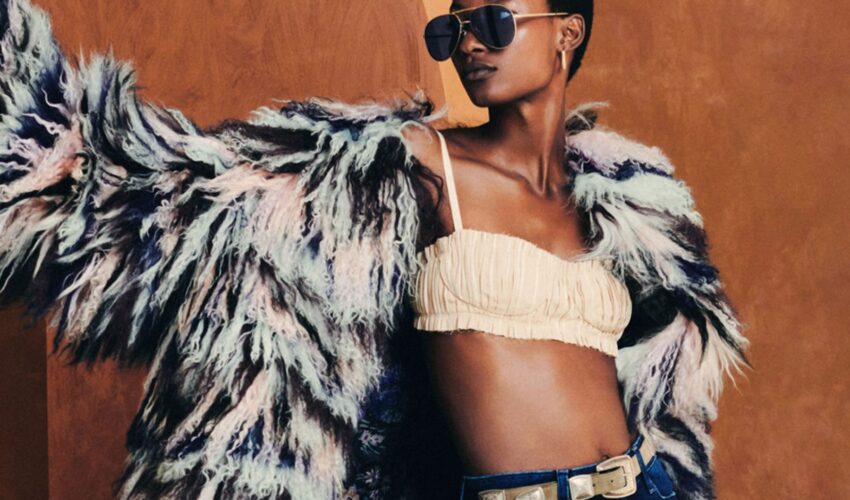 Beauty , Self , Style
06/23
come En-Route with us
Sign-up for our newsletter.
By clicking "submit", you agree to receive emails from En-Route and accept our privacy and cookie policy.